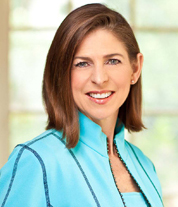 Placentia, CA (PRWEB) April 04, 2013
Convene, a premier Christian CEO Forum organization, announced that Diane Paddison, Chief Strategy Officer for Cassidy Turley and author of Work, Love, Pray will be conducting a special breakout session for women CEOs and business owners at their 2013 CEO Summit to be held in Dallas, TX on April 25 – 27, 2013.
Each year, Convene hosts approximately 150 to 200 prominent CEOs and business owners from across the country for two and a half days of instruction, inspiration, and peer-to-peer interaction. The aim is to encourage and equip business leaders to take the practical steps necessary to lead their businesses to a new level of success and Kingdom significance.
Top executives in Fortune 500 companies are rarely women, yet Diane Paddison rose to COO roles in two Fortune 500 commercial real estate companies – an industry dominated by men. Along the way, she earned a Harvard MBA, married and became a mom, enjoying great success, unexpected brokenness, and deep joy.
Diane remains an active business leader as Chief Strategy Officer for Cassidy Turley, speaking, and serving as an independent director for three corporations and for four not-for-profit organizations.
But her life's passion is mentoring young professional women. This passion for mentoring women inspired her to found 4word, a national nonprofit designed to connect, lead and support young professional Christian women to fulfill their God-given potential. Diane is also the author of "Work, Love, Pray" a book about the ups and downs of her own corporate, personal, and spiritual life and 15 other women's stories.
Founded in 1996, Convene is a dynamic community of Christian CEOs and business owners meeting together to help each other build exceptional businesses, become higher impact leaders, and have greater Kingdom impact through the principle of "iron sharpening iron."