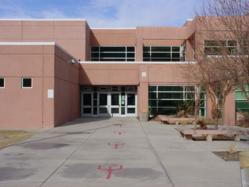 Seconds count when the police are minutes away
Atlanta, GA (PRWEB) April 01, 2013
In the wake of recent school shootings such as the tragedy at Sandy Hook Elementary School in Connecticut, school officials and homeowners have been looking for ways to keep intruders out. Jordan Frankel, also known as the Security Sensei, states that the upcoming commercial version of the OnGARD security door brace will do just that- prevent access to the classrooms by active shooters, probably saving countless lives.
"Seconds count when the police are minutes away," says Frankel. He recommends that schools use the OnGARD door brace in violent situations to keep students out of the line of fire. It can withstand violent blows and resist an astonishing 1800 pounds of force.
These days, a deadbolt simply is not enough. If a standard door with a deadbolt were attacked with a sledge hammer or even worse fired upon, the deadbolt could easily be defeated because the door itself would crack or the deadbolt could fail under the intense pressure. Unlike a deadbolt- the OnGARD door brace is not physically attached to the door. The OnGARD is completely independent of the door and is mounted to the floor behind the door. The bottom plate of the OnGARD can screw directly into the concrete of any property making the OnGARD virtually impossible to defeat.
"Some security professionals focus on costly high tech devices such as remote panic buttons, electronic locks and sophisticated surveillance systems, but in reality that technology can't - and won't - stop a gunman from entering the class room environment," Frankel says. But the affordable OnGARD door brace prevents the classroom door from being opened and denies an offender access to the students inside.
The OnGARD has been successfully used in home security for years to defend against violent home invasions and door kicks. The new commercial version of the OnGARD door brace is beveled on all four sides. This means whether the door contains a threshold, or is inward or outward swinging, walkers will not trip over the floor plate. The bottom plate is angled in such a way that a heel or toes will not get caught on the bottom plate.
In addition, the OnGARD door brace is constructed of a space-age polymer that will never rust or corrode and it is sold with a lifetime warranty. It can also be easily installed by a maintenance person in less than 15 minutes. Find out more about the OnGARD on the Security Sensei's website.
About Global Security Experts: For nearly two decades, the professionals at Global Security Experts have been providing affordable, customized home security solutions for the everyday citizen. The company offers state-of-the-art security devices and physical deterrents to home invasion, as well as on-site training to families, businesses and individuals worldwide. Owner Jordan Frankel, known as the Security Sensei, is a highly-trusted authority in the field of residential security. To find out what Global Security Experts can do for you, visit http://www.globalsecurityexperts.com.