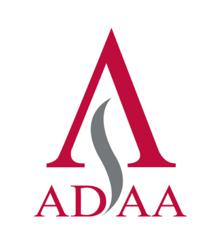 As many as two-thirds of adults with an anxiety disorder were undiagnosed or untreated as children.
Silver Spring, MD (PRWEB) April 01, 2013
Anxiety disorders are among the best understood brain disorders, with available effective evidence-based psychological and pharmacological treatments. These disorders interfere with daily functioning for 40 million adults in the U.S., and they are the most common mental illness in children, affecting one in eight. As many as two-thirds of adults with an anxiety disorder were undiagnosed or untreated as children.
Depressive disorders affect about 19 million adults. More than 50 percent of people diagnosed with depression also have an anxiety disorder. Comorbid anxiety and depression account for the most disabling mental health disorders in the United States.
Under the conference theme of Anxiety and Depression: Technology and New Media in Practice and Research, experts will present their findings and clinical experience.
Neuroscientist Richard Davidson, PhD, will deliver the Jerilyn Ross Lecture "Order and Disorder in the Emotional Brain" on Friday morning. His research provides new evidence of the brain's neuroplasticity, revealing that the choices we make can actually "rewire" our brains. A friend of the Dalai Lama, Davidson studied the brains of meditating Buddhist monks, and he has extended his research to investigate ADHD, autism, and kindness in children and adolescents. Time magazine named him one of the 100 most influential people in the world in 2006.
The premiere of two short films focusing on mental health disorders will take place on Friday evening in the session "Media for Awareness and Change." Following will be a discussion on the role of film in educating and changing public opinion about mental health. Participants will be film and television producer David Hoberman, an honorary member of the ADAA Board of Directors; Jerrold Rosenbaum, MD, Harvard Medical School, ADAA past president, and vice president of the American Foundation for Suicide Prevention (AFSP); and Sidney Zisook, MD, a psychiatry professor at the University of California, San Diego, and the San Diego Chapter of AFSP.
Among more than 150 presentations, these topics will be presented:

Treating PTSD, OCD, panic disorder, and depression
Treatment of autism and anxiety, and other co-occurring disorders
Complicated grief treatment
Cognitive-behavioral therapy for depressed and suicidal adolescents
Technology-enhanced interventions for anxiety disorders (e.g., webcams, online videos, and virtual reality)
Genetics and biomarkers for anxiety and depressive disorders
The media will have opportunities to interview experts and attend sessions.
A complete list of sessions and new-research posters, including abstracts, is available at the ADAA website.
About ADAA
The Anxiety and Depression Association of America (ADAA) is the leading national nonprofit organization dedicated to promoting the prevention, treatment, and cure of anxiety, depression, PTSD, OCD, and stress-related disorders through advocacy, education, training, and research. Visit the website.