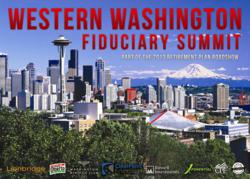 well informed people make well informed decisions and well informed decisions lead to excellent results
Seattle, WA (PRWEB) April 16, 2013
Xponential Growth Solutions announced today they are the hosts of the Western Washington Fiduciary Summit. The summit focuses on empowering local HR, Finance and Business Professional plan sponsors with best practices and benchmark tools to measure their retirement plan success.
"We believe well informed people make well informed decisions and well informed decisions lead to excellent results" said Jon Freye, Managing Director at Xponential Growth Solutions. "Employers, plan sponsors and employees deserve excellent results!"
Guests will be made up of a diverse group of HR, Finance, and Business Professionals. The summit will include a Thought Leadership Panel featuring Plan Sponsor Executives from top local Companies, Organizations and Universities.
Additional topics of discussion consist of: A regional and national economic update, behavioral finance – improving outcomes for your participants, what every fiduciary needs to know in 2013 and benchmarking investment advisor services and fees.
The 2013 Western Washington Fiduciary Summit will be held at the Washington Athletic Club on Thursday April 25th, 2013 from 11:00 a.m. to 2:00 p.m. (Lunch Served). The Western Washington Fiduciary Summit is approved for 3 CPE/CPA Credits and 2.5 HRCI/SPHR/ PHR/GPHR General Credits. Seating is limited and priority will be given to local plan sponsors, with the $150 registration fee waived on a limited basis.
Additional details and registration information can be found at:
http://xgrowthsolutions.com/events/2013-western-washington-fiduciary-summit/#
About Xponential Growth Solutions
Xponential Growth Solutions (XGS) unites 401(k), 403(b), and retirement plan sponsors with elite resources and exclusive connections. Through research, fiduciary summits, and industry expertise they help the nations retirement plan sponsors, fiduciaries, and trustees evaluate their plan and navigate the retirement plan industry. XGS also founders of the Retirement Plan Roadshow, a national series of fiduciary educational summits dedicated to human resources, finance, and business professionals in charge America's 401(k), 403(b), and retirement plans.