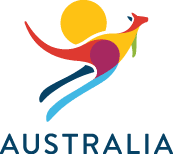 (PRWEB) April 02, 2013
Adventure seeking Americans hoping to win one of Tourism Australia's 'Best Jobs in the World' have just one week left to enter the Australian job competition by submitting a 30 second video convincing judges why they deserve to land one of six dream jobs.
The 'Best Jobs in the World' job competition, a global platform to entice more young people to extend their holiday in Australia by taking advantage of the country's Working Holiday Maker (WHM) program, is already proving to be a big hit.
The United States currently ranks second in terms of worldwide applications – just a few hundred applicants shy of first place, United Kingdom – for the six positions: Park Ranger, Chief Funster, Outback Adventurer, Lifestyle Photographer, Taste Master and Wildlife Caretaker.
More than 75,000 Americans have so far expressed interest in the six 'best jobs', with their most popular pick (20.2 percent) being the Wildlife Caretaker, closely followed by the Chief Funster (19.9 percent) and Taste Master (16.7 percent).
Entries for the Australian job competition are pouring in nationwide, with entrants eager to have the best job in the world. Jane Whitehead, Tourism Australia's Regional General Manager, Americas said the response from the US market to the job competition had been huge, but urged people to get their video filmed and submitted before the critical April 10 deadline.
"We've already seen some fantastic applications and, judging from the huge interest we've already received, there's plenty more to come. We know that many Americans are taking their time working on their video so no doubt there'll be a last minute rush!"
Video applications for the Australian job competition close on Wednesday, April 10 at 7AM EST. The 25 best applications for each job will be asked to provide supporting job references, before a shortlist of 18 candidates (three for each job) are flown to Australia for a final selection process in June, with the six winners officially announced on June 21.
Applicants should create an entertaining video explaining in English why they're the best person for the job they're applying for. Applications can be submitted at Australia.com/bestjobs or through Facebook.com/AustralianWorkingHoliday.
Applicants will be asked to select the job they wish to apply for and complete a simple entry form. Once the application is completed they will receive an e-mail asking them to upload a 30 second video explaining why they should get the job. Entries include Alisa Messeroff for Outback Adventurer in Northern Territory, Andrea Aguilar for the Taste Master in Western Australia and Cameron Ernst for the Chief Funster in New South Wales.
Australian Government figures show continued growth in the number of American visas granted since the WHM visa was launched in 2007. In the 12 months to year end June 2012, the United States saw a 4.7 per cent increase over the previous year.
For further information about the Australian job competition, download print and broadcast campaign materials here from Tourism Australia.