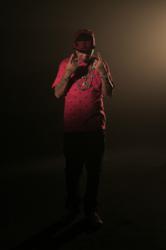 Miami,FL (PRWEB) April 05, 2013
8&9 Clothing company brings you the latest music video from YMCMB's own Gudda Gudda for the "Guddaville 3" Intro. The video was shot in Miami and directed by Rob Dade.
The intro received great acclaim off the Guddaville 3 release and fans have been waiting for the visuals. Keeping the fluff minimal the Intro video focuses on clean shots letting the music speak for itself. Of course, there's plenty of 8&9 Clothing and lyrics from Gudda on this one.
The new mixtape from Gudda Gudda "RedRum" just released on Datpiff and fans can still download Guddaville 3. To watch the video check out youtube.com/8and9apparel.
For more information follow @8and9 @imguddagudda on twitter.