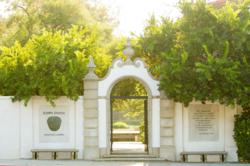 Claremont, CA (PRWEB) April 01, 2013
Humanity in Action announced 42 recipients of the 2013 Humanity in Action Fellowships and Scripps College sophomore Hannah Gardenswartz '15 was among those chosen for a fellowship based on her academic excellence, participation in human rights and outstanding recommendations.
From May 27 to May 30, the fellows will participate in an orientation in Washington, D.C. that will focus on European security and political issues. The fellows come from diverse backgrounds and represent 38 academic institutions, including Scripps College. Gardenswartz is originally from Aspen, Colorado.
The fellowship will gather international groups of college students and recent university graduates who will explore historical and contemporary examples of discrimination and resistance to injustice. The program aims to instill in each fellow a sense of responsibility to promote human rights locally and globally.
This year's program will conclude with the Fourth Annual Humanity in Action International Conference in Warsaw from June 27 to June 30, where fellows will meet with Humanity in Action Senior Fellows, board members and distinguished guests.
Since 1999, Humanity in Action has selected more than 1,200 fellows for its transatlantic study programs focusing on human rights and minority issues. The interdisciplinary program features daily lectures with academics, journalists, politicians and activists, as well as site visits to government agencies, community organizations, museums and memorials.