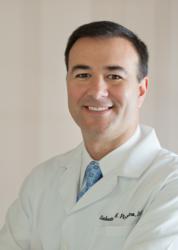 Invisalign braces are comfortable, effective and practically invisible. They are truly an innovative advance in orthodontics.
Southport, CT (PRWEB) April 09, 2013
Voted Best of Gold Coast Dentist 2012, Salvatore Pizzino, D.D.S., a Fairfield CT dental practitioner is excited to celebrate his 14th year providing Invisalign braces as a Preferred Provider. As an acknowledged preferred provider, Dr. Salvatore Pizzino demonstrates that he has attained a significant amount of experience treating clients with Invisalign orthodontics. "Invisalign braces are comfortable, effective and practically invisible. They are truly an innovative advance in orthodontics," Dr. Pizzino stated. Salvatore Pizzino, D.D.S. also serves as a lecturer for Invisalign in Fairfield, CT.
Invisalign is a clear, removable and non-irritating orthodontic treatment. Technically speaking, the Invisalign system does not even use braces, which means no more uncomfortable metal brackets or wires. Rather, it uses a series of clear removable aligners to straighten teeth. As an Invisalign CT dentist, Dr. Pizzino works closely with both adolescent and adult clients to achieve a healthy bite and straight teeth for lifelong satisfaction.
In clinical research and in nationwide orthodontic practices, Invisalign has been proven effective. Not only does it straighten gapped teeth, fix overbites, underbites, open bites, cross bites, and overly crowded teeth, but it has quite a few health benefits. It reduces the risks of tooth decay and gum disease and allows for easier cleaning. With no unpleasant brackets and wires in the way, Invisalign aligners can be effortlessly removed to prevent plaque build up by brushing and flossing teeth. Not to mention, Invisalign is responsible for a more confident and beautiful smile.
As an Invisalign preferred provider veteran and Fairfield CT orthodontist, Dr. Pizzino recommends considering Invisalign as a valid and effective option for teeth straightening. Invisalign is also affordable for individuals whose dental insurance covers orthodontic treatments. For those with medical expense flexible spending accounts (FSA's), Invisalign treatment is likely to qualify for FSA reimbursements under orthodontic treatment.
About Southport Family Dental
Southport Family Dental is a Fairfield County practice dedicated to making its patients feel comfortable while providing them with quality dental services in a relaxed, modern and caring environment. Dr. Salvatore Pizzino and his associates are passionate about giving patients new reasons to smile by focusing on the long-term health of their teeth and mouths and the aesthetic beauty of their smiles. From routine exams, cleanings and fillings to Invisalign, restorative work and cosmetic services, the entire staff at Southport Family Dental aims to exceed the expectations of their patients at every visit by taking the time to listen to their needs and never compromising on quality.