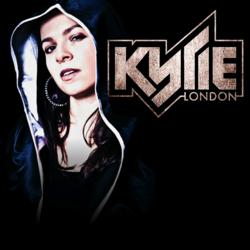 "Love your style girl!!!"
-Rob Fusari
London, UK (PRWEB UK) 1 April 2013
It normally takes a few hit singles and a couple million record sales before you work with the best in the music business. But Kyrie London has managed to get some of the finest recording talents around to collaborate on her debut album, City of Rainbows. The first single from the album called "Rooftops" is due for release May 12th, available for pre-order now. The contagiously catchy song was remixed by the talented Rob Fusari, who co-wrote and produced half of Lady Gaga's album The Fame.
Producers Dave Pensado (Michael Jackson, Beyonce and Pink) and Ken Lewis (Jay Z and Kanye West - Watch the Throne) have both helped Kyrie perfect her sound. Meanwhile Grammy award-winner Brad Blackwood, who mastered Maroon 5's smash hit Moves Like Jagger, helped pull the whole album together. The list goes on with Phil Tan who mixed Rihanna's "Only Girl" and Katy Perry's "Firework."
Not only that, but the video for Kyrie's new single, Rooftops, features a starring role from actor Robbie Gee who has graced the silver screeen in movies such as Snatch, Underworld, Pirates of the Carribean, and the famous UK TV series Desmond's and The Real McCoy. The epic 5 and a half minute music video which appears more like a short film has you gripped from the very start.
Kyrie says, "I wanted to make a video that showed that there's always someone that can believe in you. Sometimes it might not be the ones that you expect or want but there's always somebody. Walking through a crowd of people that didn't want you to be there. And to be confined within a cage represents a feeling I think we all have some time in our lives. But with a bit of encouragement, even the gloomiest of things can turn out bright."
This theme of anything being possible also runs throughout much of Kyrie London's album. City of Rainbows is an explosive mix of pop, soul, dance, and hip hop and is sure to cross boundaries and win over fans of every stripe.