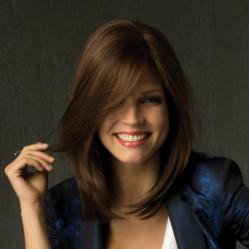 West Bridgewater, MA (PRWEB) April 01, 2013
Specialty Commerce Corp., one of the nation's leading multi-channel direct marketers, is proud offer yet another extraordinary new wig collection to its already amazing product lineup.
The cutting-edge Noriko Naturally Alternative Hair Collection offers distinctive wig styles featuring the latest in hair designs at an incredible value. From radiant red wigs to rich chocolate brown wigs, each Noriko style comes in a variety of sumptuous colors.
Wig.com – one of Specialty Commerce Corp's. websites – recently began selling this popular line of wigs and they're quickly becoming best sellers!
About Specialty Commerce Corp.
Specialty Commerce Corp. is one of the nation's leading multi-channel direct marketers. With a modern, efficient and finely tuned infrastructure we serve the women's hair fashion, medical hair loss and apparel markets, as well as providing continuing education for professionals. From operations in the U.S. and the United Kingdom, our catalogs, websites and retail stores serve a multinational cross section of customers around the world.
About Wig.com
Wig.com provides the ultimate resource for wigs and quality hairpieces. The collection of beautiful styles offers a variety of wig sizes, styles and colors to help you easily find what you're looking for. Wig.com is also devoted to the needs of women experiencing medical hair loss and is committed to easing them through this transitional time with a world of beautiful, comfortable wig options. At wig.com, finding a wig and wig care products doesn't have to be a complicated procedure.
About the Noriko Collection
The Noriko Collection, by Rene of Paris, is an innovative line of premium-quality wigs. Their philosophy is to create a line of wigs that "when viewed from any direction will look natural and be ready-to-wear," as well as "creating diverse styles that fit the many different-shaped faces of today's active woman!"