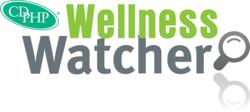 Albany, NY (PRWEB) April 01, 2013
The sneezing, the itching, the watery eyes…oh my! Experts say the 2013 allergy season could start sooner and last longer in many parts of the country.
Dr. Kris Saririan of Certified Allergy & Asthma Consultants in Albany says a relatively mild winter, combined with a warm, wet spring, could create the perfect storm for those who suffer from seasonal allergies.
"We recommend that people get diagnosed and treated early to prevent the onset of symptoms. It is much more difficult to control the symptoms once the allergic reaction has begun," said Dr. Saririan.
Symptoms of seasonal allergies include:
•Runny nose & watery eyes
•Sneezing & coughing
•Itchy eyes, nose and throat
Dr. Saririan says it's important for people to educate themselves about the symptoms associated with seasonal allergies. "Unlike the common cold, which typically last 7-10 days, seasonal allergies can last several months."
He also offered the below Healthy Tips for season allergy sufferers:
•Get diagnosed
•Begin treatment BEFORE allergy season begins
•Stay indoors, shut windows, use air conditioning (when possible)
•Avoid going outside on windy, dry days
•Bathe at night to prevent bringing pollen into bed
For more information or to speak to Dr. Kris Saririan, please contact Ali Skinner at (518) 605-4497.
About CDPHP®
Established in 1984, CDPHP is a physician-founded, member-focused and community-based not-for-profit health plan that offers high-quality affordable health insurance plans to members in 24 counties throughout New York. CDPHP is also on Facebook, Twitter, LinkedIn and Pinterest.