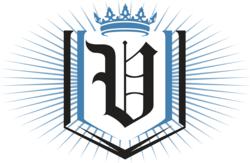 RLL is exceptional and unique...
Pleasant Grove, UT (PRWEB) April 02, 2013
Beginning February 2013, Veracity became the Managing General Agent (MGA) for the Renters Legal Liability* Program. With RLL's rapid growth in the last year, they needed a product that could keep up with their growing needs. Veracity was selected based on their dedication to customer service and quality insurance products.
"We are very excited to be working with the RLL team. This product is exceptional and unique, and brings great value to the multi-family property industry," said Daryle E. Stafford, President & CEO of Veracity. "We're proud to be supporting the RLL program."
RLL provides a property damage loss waiver option to property owners and managers as a means for residents to meet the community's requirement for renter's insurance. However, the RLL option allows owners and managers the opportunity to control their property loss ratios, often decreasing their annual P&C premiums. While this is not always the case, the opportunity is there to materially improve NOI.
An additional difference from standard renters insurance options is the RLL online system, which can integrate with most management programs. This makes it easy for claims reporting and participant tracking, thereby reducing the workload on the property owner or manager. Losses are reported directly to RLL and the property owner or manager is paid directly, without any subrogation issues.
The property isn't the only party to benefit from the RLL program. Residents who participate benefit as well. There is no separate approval process to be covered by the RLL program – all new and existing residents are eligible, and coverage includes $100,000 in property damage protection.
Veracity Insurance Solutions, LLC is an international insurance brokerage firm specializing in Product Liability, the placement of programs, and General Liability. With over 30 years of combined experience in the insurance industry, Veracity has access to both domestic and foreign markets, in-house underwriting authority, and several key wholesale brokerage markets.
Renters Legal Liability LLC owns and markets several, patent-pending, exclusive and innovative programs that serve the multi-family housing industry. They also provide products for student housing property owners (Students Legal Liability™) and for condominium owners' associations (Condominium Legal Liability™), along with RLL Single Family rentals and Senior Housing.
*Launched in 2006, the Renters Legal Liability Program is a registered service mark of Renters Legal Liability LLC.