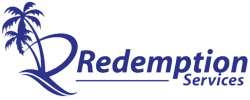 Rockford, IL (PRWEB) April 03, 2013
Redemption Services is a leader in the field of vacation asset acquisitions. The company's main priority is to alleviate the burden that is a troubled timeshare investment. This priority paints everything that the company does; emphasis is placed on Redemption Services reviews of timeshare properties and paperwork. These Redemption Services reviews are conducted over the phone and can be setup by visiting their website, MyRedemptionServices.com. It is a completely free service that is available to Rockford Illinois Chamber members and nonmembers alike.
They have recently celebrated two years in the community and as such have decided to offer a substantial discount on their services. It is the beginning of a new month and this celebratory promotion will be taking place all month long.
Redemption Service's absolute commitment to troubled asset mitigation leads to an intimate relationship with the community. This relationship is beneficial to all parties involved as it promotes trust and respect. Redemption Services continues to foster communitywide relationships as evidenced by their Platinum Membership with the Rockford Chamber of Commerce. This level of membership is available to companies that have a deep interest in the wellbeing of the community.
Redemption Services Reviews each case with a critical eye to detail and, if a person qualifies, they will help legally transfer that timeshare. The Redemption Services review process is painless and free! People should not pay a company to sell their timeshare, they should instead rely on Redemption Services to acquire their troubled asset. Also, do not rely on companies that are ignorant of the law and who offer a 'one size fits all' approach to asset acquisition. Redemption Services reviews laws and policies constantly so that it can provide their customers with the best service at the lowest cost without up-front fees!
If someone needs to know if they qualify for Redemption Services' timeshare acquisition all they need to do is call, toll free, 888-868-4599. An experienced representative at Redemption Services reviews the case and determines if they can transfer their troubled asset. This call is 100% free. If the qualification criteria is met then vacation asset liquidation is both simple and quick.
Scott, a representative of the company, had this to say about the industry in which Redemption Services operates: "There are many companies in the United States that use false promises and slight of hand to ambush their customers with fees and hidden costs. Companies that use those shameful tactics are not friends of the community. They create an environment that is difficult for legitimate companies to operate in. The difference between choosing a fly-by-night holding company and choosing Redemption Services could be thousands of dollars. Many other companies will make promises that they cannot possibly fulfill. Redemption Services backs up its work with a two-part, 100% guarantee. It is a simple process: If the qualification are met (qualification is determined by the Redemption Services review process) then Redemption Reviews moves forward with the liquidation process. One simple, and quick, phone call is what it takes to determine eligibility."
Here is a simple list of some of the reasons one would want to liquidate in the first place.

They can't use their timeshare anymore; travel has become prohibitively expensive.
Fees have become cumbersome or overwhelming.
Travel to and from your timeshare has become an overburdened cost.
Assessments and fees are no longer mitigated by overall timeshare enjoyment.
These are the thoughts that go through the mind of someone who has a toxic timeshare. Companies like Redemption Services help those suffering from timeshare regret. Redemption Services review cases in a quick and timely manner.
Attribution: American Resource Management Group