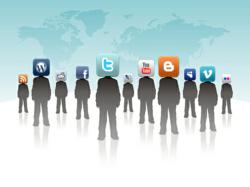 Process servers provide their clients with something invaluable: a receipt in the form of a human witness that the job was completed.
Mokena, IL (PRWEB) April 01, 2013
Could the service of legal documents to Facebook inboxes soon become commonplace?
It's unlikely, according to Firefly Legal—at least until there are clear answers to many lingering questions surrounding electronic process service and specifically service via social media.
Still, there has been a push toward social media service.
A bill proposed in Texas this month would allow people to be served with 'electronic subpoenas' via social sites like Facebook and Twitter in lieu of being served face-to-face or by mail if certain criteria could be met.
Also this month, a federal judge in Manhattan approved the Federal Trade Commission to serve legal documents to defendants in India with duplicate sets of documents both by email and through Facebook.
Despite the allowance of a few isolated cases of service via online social networks and some chatter in the legislature, Firefly Legal contends there are many unknowns and questions that must be answered before service via social media can be considered a viable option.
Here are five of them.
1. How Can a Process Server Ensure they Have Located the Correct Individual?
The question of authentication is a major obstacle for online process service. The internet and social communities within make it easier to connect with people worldwide with a simple Google search, but process servers rely on accuracy. They would need a way to assure the John Smith in New York City was in fact the correct John Smith needing to be served.
2. How Can Delivery be Verified?
The strength of process servers rests on their ability to successfully deliver documents—and be able to prove it. With supplemental online service methods such as email and social media, there is no evident way a service company could be 100% sure an individual received the documents once sent. Process servers provide their clients with something invaluable: a receipt in the form of a human witness that the job was completed.
3. If the Correct Person is Located, What if They Don't Use the Account?
The disparity between the number of registered users and number of active users on social media sites is huge. Take Google+, with over 400 million registered users only 100 million are actively using the site on a monthly basis. And this issue has been cited as a concern in the courts. For example, when JP Morgan Chase & Co.'s request to use Facebook to serve a third-party complaint against the daughter of a woman suing the bank was denied last year, Judge John Keenan said that JP Morgan had not provided evidence that the person they sought to serve actually maintained the Facebook account. For supplemental service via social media to be effective, there would need to be a way to determine that the individual to be served is actively using a social media account.
4. If Delivered, What's the Guarantee that Documents were Seen?
Let's say a process server does due diligence and locates the correct individual, verifies the individual is actively using a network, and confirms the message was delivered; how could they close the loop and verify that the served actually opened and viewed papers in a timely manner in line with court deadlines?
5. What Would it Cost to Stay Current with Evolving Social Media Landscape?
Technology is fast-moving and what is immensely popular today could be irrelevant tomorrow. Just consider MySpace. In 2005, MySpace was the fastest growing social network. Today, MySpace struggles to even be recognized as an active social media outlet. Currently, Twitter is the fastest-growing. Keeping up with the evolution of social media communities would be an endless and undoubtedly time consuming task as new platforms are introduced and others abandoned. The time it could cost to monitor social sites may in the end, not be worth perceived benefits.
For more information about Firefly Legal, check out fireflylegal.com and stay in the loop by joining our online communities on Facebook at http://www.facebook.com/FireflyLegal and Twitter @fireflylegal.
About Firefly Legal:
Headquartered in Mokena, Illinois, Firefly Legal is a national associate legal services company specializing in process serving, skip traces, court filing, document retrieval, and loss mitigation. Be sure to check out Fireflylegal.com for more information.