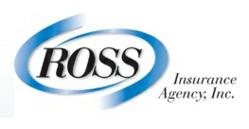 Ross Insurance Agency and the Holyoke YMCA are dedicated to servicing the community by providing options for a more active lifestyle.
Holyoke, Massachusetts (PRWEB) April 02, 2013
According to the Centers for Disease Control and Prevention, less than half of all adults in the United States get the recommended amount of physical activity. This concerning statistic has motivated the agents at Ross Insurance Agency to team up with their local YMCA. Their mission is to bring health and wellness awareness to the local community by promoting healthier lifestyles through physical activity.
Ross Insurance Agency and the Holyoke YMCA are dedicated to servicing the community by providing options for a more active lifestyle. It is important to know that families don't have to be part of the YMCA to get active. Here are some tips provided by the agents on how to ease into a healthier routine:

Walk around in the local mall.
Take the stairs instead of using an elevator or escalator.
Do some spring cleaning to get moving and work up a sweat.
Rather than watching a movie, follow along with an exercise video.
Wash the car at home rather than going to a car wash.
When the weather grows warmer, ride a bike to work or to run errands.
Plan family vacations or weekends that are active.
Sign the children up for a local sports camp or swimming lessons.
Set up neighborhood contests to get everyone active.
Work in the garden or mow the lawn by walking, not riding on the lawn mower.
Take the dog out for a walk around the neighborhood.
Park farther away from work or the store to get some walking in.
Join the Holyoke YMCA and take Zumba, Walking, or other physical activity classes.
During the month of April, Ross Insurance Agency will do everything in its power to bring Health & Wellness awareness to the local community. At the end the month, the team will be sponsoring a Zumba class at the Y, which will be open to nonmembers, so they can get a chance to check out the organization. Finding the motivation and drive to lead a happier, healthier lifestyle with some of these tips is the best way to make the first move. In addition, becoming more active may decrease life insurance premiums because paying attention to one's health could increase one's life expectancy. For more information on how a healthy lifestyle may decrease insurance rates, contact Ross Insurance Agency at 888-707-9530.
About Ross Insurance Agency:
Proudly located in Holyoke, Massachusetts, Ross Insurance Agency is dedicated to serving the insurance needs of local individuals, families and businesses. Since 1925, Ross has been committed to fostering a positive reputation for their agency; striving to emerge as a leading coverage provider, above all other Massachusetts insurance companies. Ross specializes in providing superior Auto, Home, Business, Group and Massachusetts life insurance to residents across the state; in addition to various specialty insurance solutions.