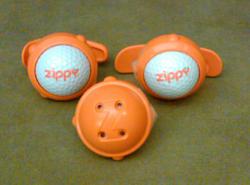 This is an excellent little device. Easy to carry because of its size, and is simple to use. But most of all, very effective!
Phoenix, AZ (PRWEB) April 04, 2013
Zing Partners LLC announces that La Siena Senior Living Community has become our newest retail partner. Zippy RBT massage tools are now available for purchase in their La Siena Market. Located in North Central Phoenix, La Siena is a luxury retirement living community in close proximity to all that Phoenix offers. Stay indoors with the theater and the latest plays, visit museums offering world renowned exhibits, music venues featuring big band to classical or unique fine dining. Head outdoors and enjoy numerous golf courses, shopping venues, or the trails of the Phoenix Mountain Preserve.
La Siena is a Senior Resource Group property designed for exceptional retirement, a place to seek your own intellectual pursuits, social activities, fitness, recreation and adventure. http://www.srgseniorliving.com/assisted_living/Phoenix_AZ/zip_85020/senior_resource_group_llc/4144
Zing Partners LLC, based in Phoenix, AZ , created, manufactures, and distributes the Zippy Rolling Ball therapy massage device line. Based on the excellent massage performance of the golf ball, durable, easy to use Zippy devices are the first choice of athletes, personal users, and professional therapists to relax sore muscles and joints, sooth pressure release points, untie "knots", and bring added circulation in soft tissue. Each durable, "patent pending" Zippy RBT tool permanently houses a golf ball within a precision high tech shell for easy grip and comfortable handling.
Zippy provides immediate access to the gentle touch of massage for relaxation or therapeutic treatment with a smooth, easy rolling device. Zippy RBT devices come in three models: the Basic, the Rocker Handle, and the T-Handle. The Rocker and T-Handle models include a grip extending handle that doubles as a multi-surface therapy tool for expanded functionality. Zippys are compact, convenient to carry and use, readily accessible in golf bag, purse, pocket, glove box, nightstand, and sports bag. Excellent to use when frozen. Please visit http://www.zippymassage.com for more information.
Zippy Rolling Ball Therapy massage devices are available online at http://www.zippymassage.com and on Amazon. View Video #1 on the Zippy RBT YouTube Channel. http://youtu.be/ajJWhzr1c5M. Visit Zippy RBT – Rolling Ball Therapy on Facebook and "Like". Follow @ZippyRBT on Twitter, https://twitter.com/ZippyRBT.
Zippy Rolling Ball Therapy devices have been submitted for the 2013 Core77 Design Awards.