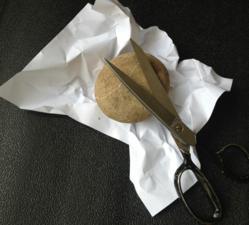 Parents can get into a mindset that until all forms of conflict and misbehavior stop, it would somehow be dangerous to express approval for "partial" success. Nothing, absolutely nothing, is further from the truth."
San Francisco, CA (PRWEB) April 02, 2013
In her private therapy practice in San Francisco, Beth Lee, MA, MFTI, sees lots of stressed out, frustrated parents. "They are really good people, but they feel like their homes have become the site of an epic battle, marked by daily skirmishes to get everyone to school, get the homework done, get everyone fed and dressed, just getting out the door to work and back. The level of conflict in these basic tasks is threatening to rob them of the joy of parenting." Leveraging the best research in conflict dynamics, parenting, building sustainable happiness, and her experience as apparent and therapist, Lee has created a free, downloadable guide for parents, called "Conflict Busters: 5 Things You Can Do Today to Increase Cooperation and Contentment at Home." Download Guide Here
Knowing the Conflict Type Helps Resolve It
Reducing conflict at home starts with understanding what type of conflict is occurring. A handy way to remember that conflict has different forms, and thus different remedies, comes from the work of Wilmot and Andes (2004). They coined the mnemonic TRIP: Topic, Relational, Identity/Face, Process. "We're all familiar with the Topic conflicts, "says Lee. "Things like the kids pestering to get a new Wii game, or struggles to get the table set, or the homework done." She goes on to say, "However, it is a bit trickier to recognize when beneath the requests for practical things, the real source of the conflict is Relational – in other words, establishing "Who are we to each other?" or an issue of Identity/Face." Lee points out that when someone feels like they have lost face during a conflict, none of the traditional problem solving techniques most parents use will not work. Lee's guide teaches parents how to recognize the conflict types, and then goes on to coach 4 targeted, useful conflict busters any parent can start using right away to increase cooperation and contentment at home.
Foster a Family Attitude of Gratitude
An effective conflict busting technique the Guide covers is designed to create a buffer when a regrettable incident does arise. "In my Marriage and Family Therapy practice I often encounter parents blinded to the small—and perhaps infrequent—acts of cooperation and moments of contentment. It has been months since they expressed overt gratitude to their kids and partners. They can't recall the last time they paused in the middle of the whirlwind and savored —out loud, and with the kids—the beauty of a well-made cupcake, or the way clean sheets smell great when you climb into them, arriving at school on time today, or the effort it took to get that one page of math homework done. They get into a mindset that until all the forms of conflict and misbehaviors stop, it would somehow be dangerous to express approval for "partial" success. Nothing, absolutely nothing, is further from the truth." says Lee. Find ways to express gratitude on a daily basis and conflict goes down, cooperation and contentment goes up. Expressed gratitude towards partners and children is like a well-padded savings account; it helps buffer those moments of accidental loss of face, or doubts about relational issues, or the inevitable times when "No" is the only viable answer. Plus it just feels good! Why? Outward expressions of gratitude literally change brain chemistry, giving a little hit of contentment, an incremental boost to resilience. And who doesn't need that?
"You don't need super powers or a halo to radically reduce the amount of day to day conflict in your family." says Lee. "With just a handful of easy to learn practices, everyone in the family gets the message that they are worthy of trust and respect, and fun to be around. Less conflict, more cooperation."
For more information on healthy relationships or parenting, to download a copy of the guide "Conflict Busters: 5 Things You Can Do Today to Increase Cooperation and Contentment at Home", or to invite Beth Lee to speak to an organization about emotionally healthy partnerships and parenting, go to her website at http://www.beth-lee.com.