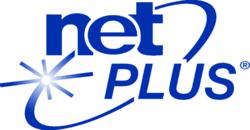 NetPlus Wireless Expense Management helps organizations validate and maintain their inventory
Rockville, MD (PRWEB) April 03, 2013
NetPlus, a leader in telecommunications management software, has seen a recent surge in wireless expense management interest.
"We've seen an increased interest in implementing wireless expense management solutions in the past few months by new and existing clients. Commercial and government organizations are starting to realize managing mobile device inventory and costs is a big part of their mobile strategy, perhaps even more important than the BYOD discussion," said Matt Lewis, President of NetPlus.
At the heart of NetPlus Wireless Expense Management is inventory management. Building and maintaining an accurate inventory to validate against invoices and contract rates, NetPlus Wireless Expense Management can produce discrepancy reports, validate charges, track under and overage charges, and track credits owed.
About NetPlus
NetPlus is a leading Communications Management solutions provider for both commercial and government entities. With over 25 years of experience NetPlus offers a suite of solutions for expense management, data validation, fault management, inventory tracking and control, provisioning, and more. Customers like Department of Defense, Department of State, United States Air Force, Avaya, Verizon, and the Pentagon utilize NetPlus solutions for the daily operation of their communications and data network. NetPlus is JITC certified and can be procured through Vanguard and GSA. Headquartered in Gaithersburg, MD, NetPlus is a division of Ventraq Corporation. For more information, visit http://www.NetPlusTMS.com.