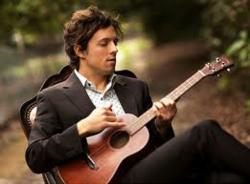 The Internet is now the place to get your agent!
Denver, Colorado (PRWEB) April 02, 2013
Raindancergifts.com is an affiliate and provider of an array of links for discounts on great shopping and gift buying. Amazon, Go Daddy, HBO Shop, Michebag, Yahoo, Mattel, Epicurious, Scentiments, Discovery Store, Persona Labs, Cruise Direct, Hooked on Phonics, LiveStrong, Logitech, and All Wood Kitchen Cabinets are all there for whole hearted gift shopping with great discounts.
The main focus of this site is a new A&R (Artist & Repertoire) Agent for I World Entertainment. This company has over 20 years experience in the music industry, IWorld's staff has lived in Hollywood and worked for Universal, Interscope, Capitol, Sony BMG and Capitol Records. With hundreds of major deal CEO contacts, and A&R friends such as raindancergifts.com, along with Radio Station and Club DJ's, Video and Audio recording masters, Music Magazine Journalists at their finger tips, it makes sense to start searches for talent and launch new careers. Raindancergifts.com goes out into the internet space and conducts marketing searches for new bands, artists with a drive to make a mark, and up and coming singers and musicians who already have built an internet presence.
Promotion is something that many cannot devote time to, even when they are professionally recording and performing. Raindancergifts.com, as an A&R for I World, throws their energies into the Marketplace to reach and attract young artists so that they can begin a thrilling and life changing opportunity with I World to realize their artistic goals.
Artists like Justin Bieber, Soulja and Tela Tequila have made it through the internet. Virtually pioneering a new way for artists to claim the brass ring, Raindancergifts.com, as an A&R, are thrilled to be involved in helping I Marketing make contacts and bring them into the I World fold. With a sense that the marketplace is changing in a revolutionary way, Raindancergifts.com is here to help bring new talent, great bands and super artists through the internet. It is their desire to make a mark with its representation of I World Marketing.