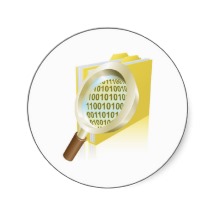 "Finally, those in the marketing industry looking to size up their market with highly relevant data fields will be able to do so at less than half the cost of other record sources and data providers." --Mitch Feldman, Owner, NAICS Association
Rockaway, NJ (PRWEB) April 04, 2013
With over 73,000,000 page views a year, NAICS Association provides the web's most popular private resource for NAICS & SIC industry Codes & Descriptions. The Business Data Experts at the NAICS Association have made it easier for businesses to find their Census Assigned NAICS & SIC Codes and Descriptions since 1997.
Today, the NAICS Association has announced it will be rolling out a new, real-time company look-up tool. This tool will service the NAICS Association's 22,000+ daily visitors who come to the NAICS Association seeking to identify the official Census-assigned NAICS Codes for their business. No longer will companies need to struggle to determine which code most accurately represents their primary revenue-producing line of business. The new search tool will allow companies to input a company name and zip code and select their company from several options. The business marketing report including the NAICS & SIC codes will be available at a small fee.
Earlier this year NAICS Association announced it had employed Netwave Interactive, Lattice Marketing & Lattice Design to bring their data customers an intuitive, user friendly design to complement the new, more concise NAICS logo. This, coupled with more robust NAICS & SIC search tools, real-time company lookup capabilities, and extensive new market research functionality, will make NAICS Association's website a powerful tool to satisfy the business data needs of a much wider audience seeking business firmagraphic information, B-to-B marketing lists and database enhancements.
With access to the most trusted database of businesses in the country, The NAICS Association will offer small, medium and large businesses as well as universities, libraries, and market research firms unparalleled ability to size up potential target markets quickly and easily without paying large subscription fees for the privilege of accessing this powerful information.