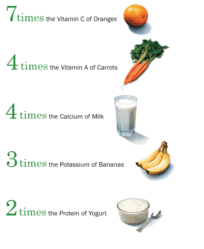 Philadelphia, PA (PRWEB) April 03, 2013
What can be said about Moringa that Dr. Oz, Colin Powell, the U.N., faith organizations, scientists, agriculturalists and health advocates around the world have not stated about this versatile yet humble plant.
While in Ghana three years ago touring the sunny West African coastal city of Accra, SOLEA founders Laura and Michael had an eye opening introduction to an indigenous plant, Moringa. While immersed in the local culture they ate the vegetarian fare, drank a lot of fresh coconut water, shopped and toured the beautiful coast. They visited to the 'Point of No Return' where Africans were enslaved and shipped across the Atlantic to be sold as property for a mere $150.00 per healthy adult. Driving along the coast visitors are impressed by the Ghanaians walking tall and proud in their colorful garments despite what appears to be difficult living conditions. A visual feast for the avid photographers with a deep interest in culture, Laura and Michael found the trip to be soul stirring.
Then on the third day of their visit more than their spirit began to move…they felt a rumbling in their stomachs which, coupled with the heat, the smoke from the burning of old crops and the Saharan sand blowing west and covering Ghana in a fine mist, they both found themselves ill. A local friend told them to try Moringa powder in their juice to heal and experience the rejuvenating power of the Moringa miracle. The indigenous people of many African, Indian and South American countries have used Moringa for centuries to prevent and heal up to 300 illnesses including diabetes, chronic pain, cancer, eczema, constipation, and malnutrition. They also attribute a feeling of well-being, calmness and clarity to the leaves of this miraculous plant.
The miracle of Moringa has many facets -- every part of the Moringa plant including the leaves, bark, pods, and seeds has a purpose, a function that contributes to improved health. The Moringa pod when placed in a bottle of dirty water cleans and purifies the water. Moringa is a super food as it contains a remarkably high content of vitamins, minerals, amino acids, proteins, healthy fats, antioxidants and other nutrients. And it is low in calories, salt and sugar.
Gram for gram, Moringa leaves contain: SEVEN times the vitamin C in oranges, FOUR times the Calcium in milk, FOUR times the vitamin A in carrots, TWO times the protein in milk and THREE times the Potassium in bananas.
Today, the scientific community is now confirming what Ayurvedic practitioners and traditional healers throughout Africa and South America knew thousands of years ago. The ancient Egyptians, Greeks, and Romans used Moringa as an ingredient in food and cosmetics. In the 1800s, Moringa oil, leaves and pods found their way into Jamaican dishes because of flavor and compatibility with many recipes. Moringa, the Tree of Life, is nature's medicine cabinet with more than 90 vitamins, 46 types of antioxidants and all of the essential amino acids – the most nutrient rich plant ever to grace our planet.
Moringa grows throughout the world with a unique name in each locale – Mother's Best Friend in English, Patima in Beninese, Yevu-ti in Ghanaian, Marum in Thai, Resada in Puerto Rican, Mupulanga in Zimbabwan, Benzolive in French, and the list goes on.
SOLEA is becoming know as the Moringa Miracle company because we offer this versatile plant in many forms – edible powder and capsules, antioxidant and moisturizing Moringa oil for your skin and hair, and even antibacterial/anti-fungal Moringa for cleaning every part of your home, including your laundry.
In celebration of Earth month, April 2013, SOLEA is offering FREE SHIPPING of Moringa Capsules -- packed with easily digestible Non-GMO Moringa powder...it's better than a multivitamin. Try SOLEA 100% Certified Organic Moringa oil too. Experience the miracle of "clean living from the inside out."