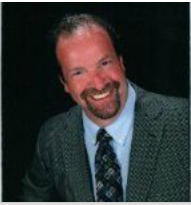 I am excited to work with the SAAGNY Board and its members.
HALO.com Corporate Communication (PRWEB) April 03, 2013
HALO Branded Solutions Northeast Regional Vice President Paul Steinberg has been elected to the Specialty Advertising Association of Greater New York (SAAGNY) Board of Directors. Paul Steinberg is the Northeast Regional Vice President of Sales for HALO Branded Solutions. He has 15 years of experience in the promotional products industry and has been a featured presenter at many industry trade shows.
SAAGNY is a regional trade association in the promotional products industry covering New York, New Jersey, and Connecticut. Three new directors were elected to the board in November and will serve four-year terms, effective as of January 1, 2013.
Megan Erber, Mid-Atlantic Regional Sales Manager for Jetline, also joins SAAGNY as a new director. Board member Rhonda Blum, CAS of Motivators Inc., rejoins the board for another term after reelection.
"I am excited to work with the SAAGNY Board and its members," said Steinberg, "We will all bring a unique perspective to SAAGNY and are looking forward to contributing to the association in our own unique ways."
For more information about this story and promotional products in the New York area visit: http://www.halo.com/promotional-products-new-york/saagny-elects-halo-rvp-paul-steinberg-to-board-of-directors.aspx
About HALO Branded Solutions
HALO Branded Solutions, with operational headquarters in Sterling, Illinois, is a leading promotional products distributor in the $18 billion per year promotional products industry. The Company has a growing nationwide sales force, with regional account executives in key cities across the country including in the New York area, and expects to continue its profitable growth by offering innovative client solutions, priced competitively, and supported by world-class operations and customer service.