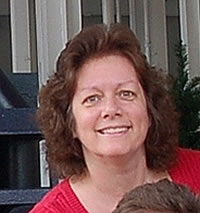 I'm helping SunKiss Villas guests make memories that will last a lifetime.
Davenport, FL (PRWEB) April 09, 2013
It is official, SunKiss Villas welcomes Dora Douglas to its staff as President of Operations.
Ms. Douglas has a long list of accomplishments and talents with extensive finance and accounting experience. Currently licensed as a CPA (Certified Public Accountant) and holding a Master Degree in Administration and Accounting, SunKiss Villas has gained a very valuable team member. As SunKiss Villas continues to grow Ms. Douglas's skills will be even more valuable to the organization. "There are very few vacation rental companies that have direct access to this kind of talent," says Mark Douglas, CEO of SunKiss Villas.
"Ms Douglas is very analytical and precise. She has a 'jump in, roll up our sleeves' attitude and puts 200% of herself into everything she does. Ms. Douglas has already helped to streamline several of our operations and has been invaluable in our strategic planning, accounting, tracking, forecasting, and so much more. Many times our guests call because they are overwhelmed with the process and are not sure which home is right for them. She has helped many guests narrow down their search for the perfect Orlando vacation rental in a matter of minutes with her professionalism and customer friendly approach. This has resulted in an increase in reservations and a much more efficient use of our advertising budget," says Mark Douglas, CEO of SunKiss Villas.
Dora is a woman of Faith. After a critical two-month hospitalization that almost took Dora's life, she found herself without a job. Although the whole ordeal was difficult Dora says "God didn't bring me through this if He didn't have a plan for my life. Everything in life happens for a reason. Now I am living the dream! I work with good people who care about me and I'm helping SunKiss Villa's guests make memories that will last a lifetime, and I get to play with Mickey Mouse from time to time. What more could you ask for?"
With the extensive experience Ms. Douglas has in administration her talents will be very pivotal to SunKiss Villas success. The addition of Ms. Douglas to the staff of SunKiss Villas will work in the companies interest to strategically position itself as a force in the Disney Vacation Home Rental market.