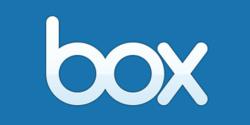 UpSync allows content managers to easily import files directly from Box accounts.
Boulder, CO (PRWEB) April 05, 2013
UpSync announced it is now integrated with Box, the cloud-based content sharing and collaboration platform.
Available on Box OneCloud, an ecosystem of integrated mobile apps, UpSync is a controlled, measured content delivery system with robust metrics and integrated sales applications that lets field sales reps easily find and access specific content from Box on their mobile devices. Reps can then tailor their marketing collateral to fit a specific sales opportunity through a presentations for the opportunity at hand in a simple, drag and drop playlist.
"UpSync allows content managers to easily import files directly from Box accounts," said UpSync's Director of Product Development, Matt Vander Vliet. "UpSync administrators can then apply custom filters, tags or keywords to any asset uploaded from Box."
With UpSync's standard UpSync filters, administrators are able to segment content by language, business unit, region, and purpose, including infinite custom categories specifically built forin order to meet an organization's unique sales process.
"UpSync automatically tracks what is shown or shared during an in-person buyer interaction. Marketers then have concrete data to identify what's working in the field, and adapt and augment materials based on real metrics," noted UpSync Senior Vice President of Sales, Severan Johnson.
When a Box file or folder is modified, UpSync updates it accordingly, so that only the latest, approved versions are available in the field. This help administrators avoid file duplication in different folders and ensures that out of date material is never shown.
Box is currently used by 92% of the Fortune 500. Via the Box OneCloud gallery, viewers can browse, purchase, and download apps that integrate with and augment the platform. UpSync is pleased to be part of Box OneCloud.
About UpSync
Boulder-based UpSync™ offers businesses with mobile sales professionals an efficient means of managing, accessing and distributing their content and business applications to any mobile device.
The company's cloud-based solution was developed to simplify access to mission-critical sales materials and integrate data-driven applications, regardless of device or connectivity. UpSync offers a free trial version of the software.