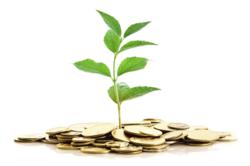 The era of consumer directed corporate profit and philanthropic outreach is upon us.
(PRWEB) April 01, 2013
Save Money and Support Charities & Projects:
SoMuchSavings.com announces it has surpassed the 3000 participating Vendors milestone. Consumers have the opportunity to save money at many of the worlds largest, most popular, and yet to be discovered, savings focused Brands.
"Consumer expenditure statistics support that the business model can become one of the largest philanthropic efforts in modern day public, private and corporate giving circles. To date, 3000+ online Vendors have united with SoMuchSavings to try to make this a financial reality for those in need. We appreciate and thank our Vendors for having given us the opportunity to earn their confidence as we strive to accomplish our global philanthropic objectives" - SoMuchSavings.com, Philanthropic Relations.
Click HERE to view participating Vendors.
Important Information: Upon a "click" SoMuchsavings will open the "View All Merchants" page of a Sample Charity or Project Website. All 501c3's, Non-Profits and Unique Projects receive their own Savings' Website upon system approval.
COMPANY INFORMATION
SoMuchSavings.com, LLC
Company Belief Profile:
SoMuchSavings.com believes in the human behavioral model of rewarding positive behavior. If a consumer is going to make a purchase, the hope is that he/she will try to save money on it first. If successful, a chain reaction of philanthropic reward begins for charities and projects important to the consumer.
Company Service Profile:
1) Consumers are rewarded with savings at 3000+ Online Vendors.
2) Charities and projects are rewarded with financial assistance.
3) Because they offer savings, Vendors are rewarded with new consumer introductions.
Company Forecasting Profile:
SoMuchSavings.com believes that ecommerce is entering a new phase of existence. The era of consumer directed corporate profit and philanthropic outreach is upon us. As a result, the Company is focusing on educating businesses on how to leverage the power of ecommerce without the complexity and expense of traditional entry barriers. The Company's "Add a Local Vendor" platform is scheduled to be released Summer 2013 to assist in this effort.
Company Detail:
New York, NY - SoMuchSavings.com is an incentive based, online crowd savings resource that provides consumer savings, charitable donations and project funding to 501c3's, Non-Profit's and Unique Project Ideas.
The Company believes that if someone in the general consumer public is going to make a purchase, they will want to save money on the purchase AND help someone during the process if given the opportunity to do so.
The SoMuchSavings.com system was designed and developed to make this a reality for consumers, charities and projects around the globe. All registered Causes are provided with their own Savings, Marketing and Fundraising Website.
The SoMuchSavings.com system is a free open source platform.
Media and Public Relations
SoMuchSavings.com
Release Authorization:
David N Capo, Founder
North America
USA