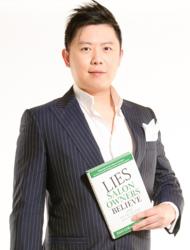 The ability for any business to reach their potential clients online is an important key for growth in any industry, but more critical in the salon business world
Alberta, Canada (PRWEB) April 02, 2013
As the world of online marketing grows and expands into the salon industry, a crucial ingredient is achieving total salon marketing success is the activation of new media. And thanks to a new online platform FullyBookedWebsite.com, salon owners now have the ability to seek the guidance of an experienced group of online professionals who have real world experience to develop salon software and salon marketing solutions tailored to reach and capture more customers for this growing industry.
Recently launched by sought after professional salon marketing and business development expert Dan Lok, FullyBookedWebsite.com offers advanced internet marketing programs that truly produce results that salon owners can see; more paying customers becoming frequent clients of their salons in North America. And one of the most critical parts of developing a successful online platform for any salon owner is the activation of new media.
New media is traditionally defined as on-demand access to online content anytime, anywhere, on any digital device. This also includes interactive user feedback and creative participation between a company and its consumer base. And for Dan Lok, world-renown salon business expert has introduced highly effective marketing and business expansion efforts to hundreds of salon owner's worldwide, new media activation is a critical key to growing the salon industry.
"The ability for any business to reach their potential clients online is an important key for growth in any industry, but more critical in the salon business world," noted Lok who was recently named as one of America's Premier Experts® in the salon industry. "A salon business is dependent upon growing new business and most importantly keeping those clients as repeat business. This can be significantly improved with a successful new media campaign. Creating an effective hair & beauty website design is simply not enough these days.You have to educate and communicate with your potential clients through powerful online marketing techniques." Lok definitely speaks with real world experience in this manner.
A successful salon business owner of multiple locations in North America himself, Dan Lok has attributed the majority of his success to effective online marketing and new media activation programs that integrate salon software with new age hair salon website design to not only reach millions of potential customers, but convert those online generate sales leads into profitable business.
"With the launch of our new website FullyBookedWebsite.com, our mission is to introduce new salon software and salon website design programs that not only reach your potential clients, but convert those leads into actual sales," stated Lok.
"We have developed a powerful and affordable "Done-For-You" service that takes away the guesswork out of filling your appointment book and allows new clients to contact you thanks to your new media activation programs. Salon owners are very hard working individuals who simply don't have time to run a business, keep clients happy and try to create effective online marketing programs – while attempting to enjoy their lives as well. Our goal is to provide these owners with effective and affordable salon marketing programs that produce results."
For more information on how your salon can benefit from Dan Lok's salon marketing team and their salon website templates, please visit http://www.fullybookedwebsite.com