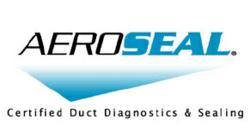 (with Aeroseal) the improvement made to indoor air quality inside your home is huge," said Lou Manfredini of the "Today" show
Chicago, IL (PRWEB) April 23, 2013
Priority Energy is proud to announce that Aeroseal, one of their top-rated home comfort services, was featured on NBC's "Today" show. Home improvement specialist, Lou Manfredini, recommended Aeroseal duct sealing as one of the best methods for improving indoor air quality for allergy sufferers. Aeroseal's award-winning sealing process eliminates 95% of dust, interior contaminates and outdoor pollutants from leaking into a home, making it an ideal solution for anyone with breathing difficulties.
"(Sealing leaky ductwork helps) your HVAC system run more efficiently, will save you money on your energy bills and (the improvement in) indoor air quality inside your home is huge," said Manfredini. "The improvement (from Aeroseal) is fantastic." According to the "Today" show segment, indoor air pollutants are actually two to five times worse than outdoor pollutants. Unhealthy air from attics, damp basements and between walls can be spread throughout a home. Aeroseal can safely eliminate infiltration, improve home comfort and save homeowners 40 to 50 percent on their heating and cooling bills.
"We help homeowners attain the most healthy, efficient, and comfortable home possible and sealing duct leaks is a home improvement with many year-round benefits," says Robert Schildgen, Aeroseal specialist and owner of Priority Energy. "Our clients report almost immediate improvements in air quality and comfort with more even heating and cooling throughout the entire house."
About Aeroseal
The innovative technology was developed at U.C. Berkeley in 1994 with funding from the U.S. Environmental Protection Agency, the U.S. Department of Energy, and others. Aeroseal was awarded the 2011 Best New Product Award – This Old House magazine, was selected as Popular Mechanic's Invention of the Year in 1996 and was named to the DOE's "Top 100 Inventions" of the last 23 years. Aeroseal's computer evaluates and seals the ducts without having to break through walls or ceilings. It is a one-day process with a 10 year warranty that ensures better indoor air quality, home comfort, and significant energy savings.
About Priority Energy
Since 2009, Priority Energy has been providing home comfort and energy efficiency solutions for residential and commercial properties.Their specialty services include Aeroseal, Lifebreath HRVs, ERVs and Clean Air Furnaces, IECC 2012 verification, Energy Star 3.0 verification, Manual J/D/S, energy audits, retrofit work and EnviroDri exterior weather barriers. Priority Energy is also the leading Chicago BPI and RESNET training provider with training sessions held monthly. The company's highly trained experts have close to 100 years of building performance, building science, engineering and home comfort experience.