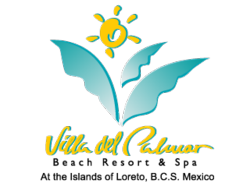 With Aeromexico's new flights, it's clear that there is growing interest in the Islands of Loreto as a vacation destination for both domestic and international travelers.
Islands of Loreto, Baja California Sur, Mexico (PRWEB) April 01, 2013
Villa del Palmar at the Islands of Loreto, the newest member of Villa Group Resorts and Baja's first "million-star" resort, this week began seeing new guests arrive in Loreto from two new twice-weekly flights to the city via Aeromexico, Mexico's global airline. The flights originate from Los Angeles International Airport (LAX) and Mexico City and will depart every Thursday and Sunday. The inaugural flight landed on March 24.
The resort, which is situated on one of the most pristine coastlines in the world on the Sea of Cortez, and boasts unobstructed nighttime views of "a million" stars, has become a popular tourist destination for travelers from both the Los Angeles area, as well as domestically within Mexico. These new flights to and from the Islands of Loreto are sure to bring even more tourism to the area.
The new multimodal route will depart from Mexico City on Thursdays and Sundays at 8 a.m., stop in Culiacan, then arrive in Loreto at 10:57 a.m., and continue to its final destination in Los Angeles, arriving at 1:22 p.m. The second flight will fly the opposite direction, bringing guests from Los Angeles direct to Loreto (dep LAX 2:37 p.m., arr LTO 5:44 p.m.) before continuing on to Culiacan and then Mexico City, arriving at 11:12 p.m. Flights will be operated on Aeromexico's fleet of Embraer 145s, which seat 50 passengers.
"With Aeromexico's new flights, it's clear that there is growing interest in the Islands of Loreto as a vacation destination for both domestic and international travelers, "said Owen Perry, owner and president of Villa Group. "These new flights complement other recent schedule additions that make it easy to get to Loreto from cities throughout the U.S. and Mexico. It's great to see airlines like Aeromexico making such a strong commitment to our region."
The Islands of Loreto, located on the east coast of the Baja California Peninsula on the Sea of Cortez, is known for its quiet beaches, scenic vistas, rich history and astounding natural habitats. The region caters to adventurous travelers looking to explore the many outdoor opportunities including snorkeling, hiking, fishing, diving and mountain biking, as well as people looking for a getaway where they can enjoy the beauty and authentic culture of the region without the commotion of heavily-trafficked Mexican destinations. The destination is fast becoming an alternative for travelers looking for a slower pace with all the options and amenities they have come to expect from a vacation in Mexico.
For more information about Villa del Palmar, or to book, contact your preferred travel professional, visit http://www.villadelpalmarloreto.com/ or call 866.209.0726 from the U.S. or 855.440.5590 from Canada.
ABOUT VILLA DEL PALMAR
Baja's First Million Star Resort
Villa del Palmar at The Islands of Loreto is a self-contained destination resort on the Sea of Cortez, off the eastern coast of the Baja peninsula overlooking Danzante Island (one of five in the region). It features 181 new, spacious, beautifully appointed Deluxe Ocean View, one, two and three bedroom Suites with balcony or terrace, stunning ocean views, mountain views, outstanding restaurants, an attentive English-speaking staff, five swimming pools, a 39,000 square feet Spa, two tennis courts , beautiful beaches and a mild and warm climate year-round. The New York Times lists Loreto in its Top Ten Places to go in 2011. The travel article featuring The Islands of Loreto, Baja California South, Mexico ranked first among readers.
Guests can enjoy scuba and snorkeling tours in the protected Marine Park within the five prominent Loreto Islands, horseback riding, swimming, world-class fishing (catch a Dorado and bring it home to have a Villa del Palmar at The Islands of Loreto chef prepare it for you), paddle boarding, kayaking, whale watching and mountain biking. With complimentary shuttle service, guests can explore the historic town at the Islands of Loreto and visit the 1697 mission that made the town famous. The area is also known for its wildlife, including the 900 species of fish off the coast and in an area that has been declared a World Heritage Site. Hotel perks include a spa and fitness center, massages, salsa dance lessons and movie nights for children.
###