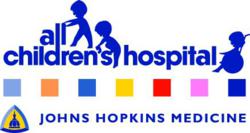 Tampa, Florida (PRWEB) April 02, 2013
EverydayFamily.com united with All Children's Hospital of St. Petersburg in an effort to encourage happiness and wellness among growing families across America, and every dollar counts – towards helping the All Children's Hospital of St. Petersburg! For each registration of the inaugural WALK, WADDLE & WHEEL™ 5K and FEST, EverydayFamily.com will donate $1 to the All Children's Hospital of St. Petersburg. To learn more about WALK, WADDLE & WHEEL™, or to register for the event, visit http://www.walkwaddlewheel.com.
"It's so important to instill the concept of 'giving back' within our children," said Noah Anderson, owner and CEO of EverydayFamily.com. "At EverydayFamily, we are happy to be able to teach through example. So not only are we donating $1 for every registration, we are also giving 25% of our sponsorship proceeds to local charities within the St. Petersburg community."
The inaugural WALK WADDLE & WHEEL™ will take place on May 11, 2013, at the historic Spa Beach Park, in St. Petersburg, Florida. After the 5k, which is open to all ages, families can learn how to get involved within their community, while enjoying the live music and entertainment and a Kid Zone, with climbing walls, bungees and an obstacle course. Participants will also have an opportunity to win thousands of dollars worth of prizes throughout the day.
"I hope everyone is ready to experience our one-of-a-kind, family friendly 5k and Festival! As everyone runs, walks, and talks with other families who are there for the same purpose, to have 'ridiculous fun' with their loved ones, we hope everyone will also gain a renewed sense of community," said EverydayFamily.com's Director of Content Shiloh Johnson.
About EverydayFamily.com
EverydayFamily.com (EF) is a family driven website – in every sense – featuring a growing community of more than four million members who share their everyday parenting experiences. EF is an online home and established resource for experts and parents who have advice and information to share, as well as those who are seeking guidance and support as they move through their family's journey, from preconception, to preschool, and beyond. EF invites everyone to get comfortable and share stories, thoughts, advice, and opinions with other families. The editors at EF, as well as the entire EF community, are dedicated to providing daily content for families seeking advice, information, and support… and to giving back to the communities supporting us.
Contact: MediaRelations(at)EverydayFamily(dot)com