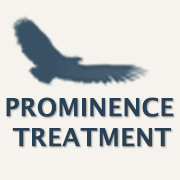 Los Angeles, CA (PRWEB) April 02, 2013
Winston is a perfect fit to join Prominence Treatment Center's world-class staff of health care professionals. She takes a no-nonsense approach to therapy, cutting through to the core of her patient's problems, quickly helping them towards their own solutions. Her extensive experience working with those struggling from substance abuse, eating disorders and other addictions rendered her a priority for Prominence to add to the team.
In addition to her work with private treatment centers, Winston has devoted countless hours of pro-bono work to the Saban Free Clinic of Los Angeles. There she has specialized in counseling the high-risk clients facing trauma, homelessness and unemployment.
Susan Winston is also an accomplished television producer, director, and writer. Her work in entertainment often combines both her liberal arts background, as well as her deep seeded knowledge in health and well-being. Winston's accomplishments in entertainment include working as the Executive Producer of Good Morning America and the CBS Morning News. She was awarded an Emmy for her work covering the 1984 Los Angeles Summer Olympics.
Winston attended both Northwestern University and the University of Pennsylvania, where she earned Bachelors of Arts degrees in Communications and English respectively. She also graduated from Philips Graduate Institute 's program in Co-occurring Disorders. Susan Winston earned her MS, MFT, Masters in Marriage and Family Therapy at Pacifica Graduate Institute. Winston currently resides in the greater Los Angeles area with her husband and three children.
About Prominence Treatment Center
Prominence Treatment Center is a luxury, private drug and alcohol residential rehabilitation program located in Malibu, California. Prominence Treatment Center offers Non-12 Step treatment to its clients.
Through the Non-12 Step process, Prominence Treatment Center takes a holistic approach to healing for each individual. Every treatment program is tailored to the individual's personal needs and circumstances with a special focus on the following:

Addressing underlying personal issues
Providing the highest level of care and comfort
Changing individuals' thought process and behaviors
Eliminating addiction for the long term
For more information please visit http://prominencetreatment.com/ or call 877-383-2284