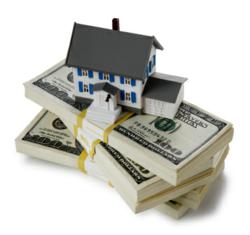 Cash is still king. More buyers are not only submitting offers well over list price, typically in the 10 -20% range, but the market place is seeing an increase in contingency-free offers
San Francisco, CA (PRWEB) April 03, 2013
The housing market in San Francisco is leading the country in growth with a large demand for housing and a limited supply of inventory. Latest statistics from San Francisco Association of Realtors are showing February year-over-year single-family home inventory dropped by 38 percent while condo inventory dropped 33.3 percent for the same period. In any seller's market, buyers work hard to be more appealing in making an offer. This begins with an increase in offer price, changes to financing parameters, and occasionally, waiving contingencies in extremely competitive markets, such as San Francisco.
Contingency-free offers bring risks. This is especially true in a city where many of the homes are older. People are not requiring the same inspections, repairs and other safeguards put in place to protect the home buyer. The calculated risk can pay off for some buyers but others, whose financing requires these contingencies, end up losing in the multiple offer situations.
"Cash is still king. More buyers are not only submitting offers well over list price, typically in the 10 -20% range, but the market place is seeing an increase in contingency-free offers," says Dahle. "This has made the buying environment even more competitive. What are the risks for the buyer with financing versus cash buyer and how does one mitigate those risks? Especially when the offer involves limiting or ditching the safeguards of contingencies? It's called calculated risk. Each property is different."
Only the most informed real estate professionals can guide you through the ups and downs of the San Francisco Bay Area real estate market, and Kirk Dahle has been doing just that for buyers and sellers for several years. A relentless advocate for his clients, Kirk is constantly networking with real estate professionals to find the best listings and to bring a property to market. Contact Kirk directly at sfkirk(at)gmail(dot)com or call 415.203.8638.