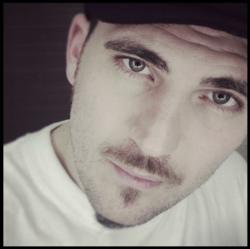 We are honored that Patryk Larney has contributed to our mission to save vital green spaces in the city,
New York, NY (PRWEB) April 08, 2013
Save the Putnam Trail, the grassroots group dedicated to preserving the converted railroad bed that runs through New York City's Van Cortlandt Park, is pleased to announce a new campaign anthem aimed at rallying supporters and energizing the effort.
Patryk Larney, a folk singer and guitarist who lives in Brooklyn, wrote and recorded the song, which features rhythmic acoustic chords and the lyrics: Hail, Hail The Putnam Trail! / Don't cover up what's left of the old railroad / Let her people carry through / Save the pavement for Madison Avenue. A video of Larney's recording can be seen on http://youtu.be/sk9yXbBxne4.
"We are honored that Patryk Larney has contributed to our mission to save vital green spaces in the city," said Suzanne Corber, a member of Save the Putnam Trail. "He's a wonderful talent in the folk pop genre, and the song he has written is both expressive and humorous—we love it."
Larney is originally from New Jersey. Described as soul-infused rock, Larney's music is widely appreciated for melodies and storytelling that follow the tradition of such artists as James Taylor, Paul Simon and Tom Petty. Larney released his latest album, "Circus of Idols," last year.
Save the Putnam Trail is petitioning City Hall in protest of the Parks Department's plan to raze 1.5 acres of trees and brush to make way for a paved addition to the path. The organization's counter-proposal would abandon plans for asphalt in favor of stone dust, which is less harmful to animals and plant life but still wheelchair accessible.* The counter-proposal would also prevent the city from widening the trail and creating a bicycle speedway—a safety hazard for the pedestrians and hikers who already frequent the park.**
"The Putnam Trail runs through wildlife preserves, so it's not just an ordinary rail bed," Corber says. "Paving over the area's natural beauty is unnecessary and conflicts with the character and history of the park." The city has not conducted an Environmental Impact Assessment, so it's not clear how the Parks Department's plan would impact global warming or the park's wildlife, which includes migratory birds and a rare species of butterfly.
___________________________

and,
http://www.americantrails.org/resources/accessible/Crotched-Mountain-accessible-trail-training.html
** http://www.nydailynews.com/new-york/daily-news-exposes-central-park-bike-chaos-blind-marathon-runner-richard-bernstein-struck-speeding-cyclist-article-1.1137413
Paragraphs 10-12.