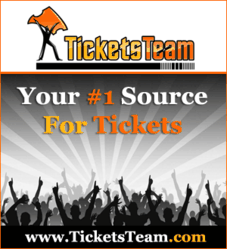 TicketsTeam.com has announced that 2013 baseball tickets for the New York Yankees are available now on their website. This is an exciting announcement as many Yankees fans are gearing up and looking forward to baseball season.
(PRWEB) April 02, 2013
The NY Yankees are one of the most loved, and the most well know baseball team, arguably the most famous sports team of all. Tickets for the New York Yankees games are already selling fast. As more and more consumers are turning to trusted services like that of TicketsTeam.com for their ticket needs tickets are selling at a fast rate. The site of TicketsTeam is easy to use and show a seat chart for the Yankees games.
Seeing a Yankees game live and being at Yankee stadium is an amazing experience and it puts you in a seat at Yankee stadium being a part of the great baseball legacy. There is nothing in baseball like being at a Yankees game, and with tickets selling fast, and a fast moving surge in the popularity of baseball tickets are likely to sell very fast. The NY Yankees are famous for so many reasons from the greats of the past like Ruth, Gehrig, Mantle, Berra, Munson, Mattingly, and many others current star players like: Jeter, Cano, Rivera, and others there are many exciting players as a part of the Yankees.
The Yankees have won 18 division titles, 40 AL pennants, and 27 World Series championships, all of which are MLB records.  This amazing, and exciting sports team has a huge fan base and is consistently in the top several of MLB game ticket sales each year. The Yankees are not just known in the U.S. they are also famous word wide, and many tourists have attended Yankees games while in the U.S. visiting New York. One of the most famous Yankees players, Yogi Berra was a catcher for the team, turned manager years later. Now another fan favorite is another Yankee former catcher turned Yankees manager, Joe Girardi. As Girardi, and his Yankees team position themselves for a successful season, many fans are looking forward to being there live at Yankee Stadium.
The New York Yankees are known for being a leader in ticket sales and fan popularity, the first one-million fan season was in 1920, when 1,289,422 fans attended Yankee games The Yankees have beaten the league average for home attendance 83 out of the last 87 years. The team holds the American League record- for ticket sales at 4,090,696 in 2005, becoming only the third franchise in sports history to draw over four million in regular season attendance in their own ballpark. The Yankees were the league leaders in "road attendance" in each year from 2001 through 2006. There is nothing like the sights and sounds of a baseball game, and there is no baseball game like a New York Yankees home game live and in person. This year is expected to be another great year and another exciting year for the Yankees.
For More Information Visit: http://www.ticketsteam.com