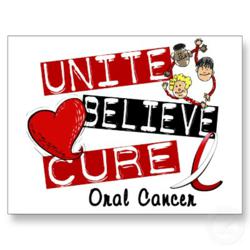 Beaumont, TX (PRWEB) April 01, 2013
Gulfside Dental is providing free visual head and neck oral cancer exams on April 17th to educate Southeast Texas on the importance of early screening and detection in oral cancers. While all Gulfside Dental patients receive visual oral cancer screenings during regular visits, April is recognized as Oral Cancer Awareness Month by the Oral Cancer Foundation and Gulfside Dental wants to bring awareness to the entire community.
It is not necessary to be a current Gulfside Dental patient to receive these screenings and they are free to everyone. Patients who are screened and need further evaluation will be referred to a specialist.
There are several important facts to recognize about oral cancer:
•Close to 42,000 Americans will be diagnosed with oral or pharyngeal cancer this year. It will cause over 8,000 deaths, killing roughly 1 person per hour, 24 hours per day. Of those 42,000 newly diagnosed individuals, only slightly more than half will be alive in 5 years.
•The demographics of those who develop this cancer have been consistent for some time. While historically the majority of people are over the age of 40 at the time of discovery, it is now occurring more frequently in those under this age.
•There are two distinct pathways by which most people come to oral cancer. One is through the use of tobacco and alcohol, a long term historic problem and cause, and the other is through exposure to the HPV-16 virus. A small percentage of people do get oral cancers from no currently identified cause.
•One of the real dangers of this cancer is that in its early stages, it can go unnoticed. It can be painless, and little in the way of physical changes may be obvious. The good news is however, that your dentist or doctor can, in many cases, see or feel the precursor tissue changes or the actual cancer while it is still very small, or in its earliest stages.
•When found at early stages of development, people with oral cancers have an 80 to 90% survival rate. Unfortunately at this time, the majority is found as late stage cancers, and this accounts for the very high death rate of about 45% at five years from diagnosis.
For more information about Oral Cancer Awareness, visit the Oral Cancer Foundation.
Gulfside Dental offers a comprehensive oral health program, including preventative, cosmetic and reconstructive dentistry for all ages as young as six months old. Gulfside Dental also specializes in: bridges and implants, extractions, dentures and partials, braces, emergency dental care, Snap-On Smile, LUMINEERS, and ZOOM whitening. Gulfside Dental accepts all major PPO insurances, most HMO Insurances, Medicaid, CHIPS, Texan Plus, HealthSpring, Care Credit, Visa, Mastercard, and Discover. Gulfside Dental is located at 4179 Dowlen Road in Beaumont, in the Barnes and Noble shopping center, across from Parkdale Mall. For appointments, please call 409-899-4867.