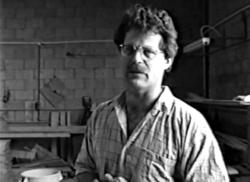 My pedestals worked out just great! Thanks for the great customer service!
(PRWEB) April 02, 2013
Pedestal Source, as a company, has recently learned about 'Lean Manufacturing' and they have been studying and brushing up on what it means, how to implement it, and how it works by studying and watching Paul A. Akers and his new book "2 Second Lean." Pedestal Source has decided to put the idea of going Lean to the test.
Mr. Greg Glebe, the CEO and founder of Pedestal Source and Xylem Design, has taken the Lean principles to heart and he is now implementing them into his own company's day to day lives.
According to Akers it is a good idea to start your Lean journey in the bathroom, especially for those with really unclean, unorganized, and messy office bathrooms.
Pedestal Source decided to start in the bathroom. They cleaned out, repainted, organized, and sterilized the bathroom so that it was clean, organized, and efficient; basic requirements of a Lean environment.
Of course, keeping things clean and organized is usually the biggest problem for any company. Going Lean is not just about one person cleaning up and trying to improve, it is about a whole community that strives to change and improve the overall look, feel, and culture of the work environment.
Pedestal Source has decided that in order to hold people accountable, they have placed a written agreement in the bathroom. Those who wish to use the bathroom must sign the agreement which basically says that he or she agrees to help keep the bathroom organized. Those who are not willing to sign, have to use the bathroom that has been placed outside. Going Lean is no joke at Pedestal Source.
Glebe believes in employing people who have core values like honesty, integrity, and leadership. Glebe believes that having these types of people working with him will help improve the overall environment of the company.
Going Lean is just another way to improve the work environment and a way of getting every employee interested and involved in what is going on with the company.
Pedestal Source is a Colorado-based manufacturing and distribution company headquartered in Old Town Fort Collins - a mid-sized town with a small-town feel. Pedestal Source provides custom-made pedestals that are handcrafted with skill and care.