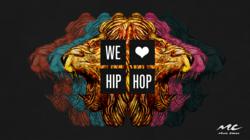 (PRWEB) April 01, 2013
Music Choice kicks off a month long celebration this April of all things Hip Hop across all its platforms – MC On Demand, SWRV, MC Music Channels and MusicChoice.com. MC's "We Love Hip Hop" campaign runs April 1-28 and highlights the hottest artists on the hip hop scene including: 50 Cent, Jay-Z, Drake, Lil Wayne, 2 Chainz, Nicki Minaj, Kanye West, Big Sean, French Montana, MGK and more! (Hashtag #LoveHipHop)
MC On Demand will highlight videos from artists in a specially branded We Love Hip Hop folder. The folder will also contain specially curated video playlists celebrating every aspect of hip hop including: Kings of Hip-Hop, Rock Meets Rap, Queens of Hip-Hop, Dirty South and many more themes!
Artists will be featured extensively in Mixshows on MC's Rap and Hip Hop R&B Music Channels all month long. On SWRV, specially branded We Love Hip Hop editions of popular shows including The Cut, SWRV Takeover, SWRVdown, along with Crowned will air. On MusicChoice.com each week artists will show how they #LoveHipHop on MC Now.
Additional program highlights include:
Chronicles: 50 Cent on MC Video On Demand - Creating a success story in the entertainment industry is far from easy and when you're in a fickle industry like Hip-Hop, the likelihood of having more downs than ups increases tremendously. MC takes you on the real journey of 50 Cent and what he really had to do to "get on."
SWRV Takeover Hip Hop Edition
Premier Dates: 50 Cent - April 3, 2013 @6pm ET, French Montana - April 10, 2013 @6pm ET, Joey Bada$$ - April 17, 2013@6pm ET, A$AP Rocky - April 24, 2013 @6pm ET -For the entire month of April, hip hop artists will be featured on SWRV Takeover! SWRV TAKEOVER is a 15 minute program that airs weeknights at 6 & 9pm ET where the viewer is in full control. Users become the ultimate video jacker by uploading UGV and creating their own playlist consisting of three videos. As the videos are playing, fans are encouraged to comment.
For additional information visit MusicChoice.com or swrv.tv or to join the conversation follow us at:
Twitter: @MusicChoice | Facebook: http://www.facebook.com/MusicChoice
Twitter: @SWRV or Facebook: http://www.facebook.com/swrv.tv