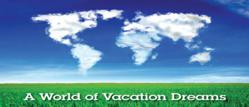 One never knows when a favorite team or college alma mater will return to the NCAA Final Four. Make this the year to create a once in a lifetime trip.
Atlanta, GA (PRWEB) April 01, 2013
Financial Firebird Corporation programmed the custom online software system to power the new Owenoak VIP package deals for the NCAA Final Four basketball championships. Owenoak International, a leading travel service company headquartered in Norwalk, CT., is pleased to announce that it developed a special "March Madness Final Four" package, for individuals or groups to attend this year's NCAA Championship weekend in Atlanta, GA, April 6 - 8, 2013.
Carla Mantiglia, president of Owenoak, said: "This is a great opportunity to be a part of the excitement of the Final Four semi-final and Championship games."
With the schedule set the world awaits the final three games to decide the best college basketball team. Georgia Dome events kick off Saturday with Wichita State playing Louisville followed by Syracuse taking on Michigan. The winners of those games meet Monday night for the national championship. Tickets for the package as quoted include great seats in the lower section of the Georgia Dome, but Owenoak can customize any ticket and hotel package including courtside seats if desired.
Along with Final Four tickets to the games, packages include hotel accommodations, roundtrip airport transfers, and access to the NCAA Final Four Hospitality Suite. In addition to premium open bar, great food and entertainment on Saturday and Monday nights, celebrity hosts will be attending, including many retired basketball greats including Kareem Abdul-Jabbar, John Salley, Dominique Wilkins, Tim Hardaway, Elgin Baylor, Bill Walton, Tyus Edney and many more. Music at the party features Eddie Money Saturday and Drivin´N´ Cryin on Monday for the finals.
Previous Owenoak VIP event packages still available include trips to the Masters Golf Tournament In Augusta Georgia and the Kentucky Derby. Future package will offer Caribbean golf vacations to St. Croix and ticket packages to the Super Bowl. Looking for just tickets and hotels without with parties? Owenoak will be more than happy to arrange that as well.
The NCAA Final Four provides a unique sports experience, and fans of Michigan, Syracuse, Wichita and Duke may find this year of particular interest. Even with a perennial contender like the Louisville Cardinals one never knows when a favorite team or college alma mater will return to the Final Four men's basketball championship. Make this the year to create a once in a lifetime trip; pack the luggage and jump right into the middle of the action and excitement.
About Financial Firebird and Owenoak
Financial Firebird Corporation provides software and marketing products primarily in the travel and financial services industries. The Interactive Forms Group at Financial Firebird produces custom online forms and database programs such as the software written for Owenoak International Golf An Travel. Integration of available tickets, VIP hospitality services, hotels and other package elements occurs on Financial Firebird's servers from their travel services expertise with the package data automatically displayed on Owenoak pages available to the public hosted on subdomains housed with Financial Firebird.
Founded in 1987, Owenoak International Golf And Travel Services represents a full service, privately held Travel Company dedicated to arranging top quality, customized, international travel arrangements for both groups and individuals specializing in luxury golf packages to locations including Scotland and New Zealand.