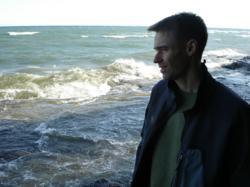 It's a Great Day to Build the Chiropractic Practice of Your Dreams.
Clinton, IA (PRWEB) April 03, 2013
Chiropractic marketing expert, Dr. Mike Hamilton, has announced the launch of the Chiropractic Business Massage Program. This program was one of the chiropractic marketing programs Dr. Hamilton and his wife used to build a 500 visit per week practice in less than two years.
When contacted at his office, Dr. Hamilton commented, "The chiropractic business massage program was one of many external marketing programs that we used in our office, but it was certainly one of the most successful. The program requires very little time from the doctor, and can produce very large numbers of new patients that are looking for help."
Dr. Hamilton went on to say, "Chiropractors are going through difficult times today. Insurance coverage is not what it used to be, and I don't see it getting any better. I get calls from doctors on a weekly basis asking me what they can to save their practice. They just don't have the education in marketing that they need to be successful today. My wife and I built the Inception Chiropractic Marketing website, because we wanted to give back to the profession that we love. We put so much time into chiropractic marketing, and this gift from us is a way to give the rest of the profession a hand up."
Finally, Dr. Hamilton said, "What I'm afraid of is that I know most doctors will not take advantage of the information they have at their fingertips. They are waiting for someone else to do the work for them and that day will never come. They need to take responsibility and know that what my wife and I achieved was not luck, it came from thousands of hours of work. "
Dr. Hamilton hopes create an environment where every chiropractor can be as successful as they choose to be. He works each day to help fellow doctors achieve their practice goals, and this website is another great gift.
If you want more information about the Chiropractic Business Massage Program visit the website here: http://www.inception-chiropractic-marketing.com/chiropractic-business-massage.html. This page will walk you through every step in the process including video tutorials.
Dr. Mike Hamilton is also the co-owner of Inception Chiropractic Websites. He and his wife work each and every day to help doctors of chiropractic reach their online marketing goals. You can learn more about online marketing at http://www.inception-chiropractic-websites.com.