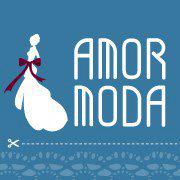 (PRWEB) April 01, 2013
Today, AmorModa, a well-known women's dresses business, adds 29 new cocktail dresses to its product line. Eason Chen, CEO of this company, states that these cocktail dresses are of premium quality, and are now provided with deep discounts.
The 29 cocktail dresses are available in different styles and colors. The designers have embedded the latest trends in these dresses, so that ladies can find their favored cocktail dresses effortlessly to display their best figures.
"We know what the customers need exactly in the current market, and these new dresses are especially designed for those who like high quality cocktail dresses with low prices," says, Eason Chen. "AmorModa specializes in elegant women's dresses including wedding dresses and other special-occasion dresses at wholesale prices. We believe we are providing the best price-performance women's dresses for our customers worldwide."
In addition, the company is providing a large selection of wedding dresses, bridesmaid dresses, holiday dresses, etc. They offer customized dresses and plus-size dresses as well.
About AmorModa.com
Founded in 2008, AmorModa.com is a leading online store that offers wedding dresses and other special-occasion dresses. The store has a group of designers who create elegant designs for customers all over the world. All dresses from AmorModa.com are available with free shipping.
For more information or advice, please visit http://www.amormoda.com/