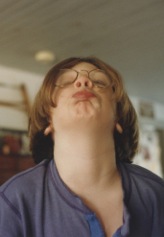 All parents get their buttons pushed and no one knows how to push better than their children.
Peterborough, NH (PRWEB) April 02, 2013
Bonnie Harris, director of Connective Parenting and author of "When Your Kids Push Your Buttons" will be interviewed by Jacqueline Green of "The Great Parenting Show" on Tuesday April 2, 11:00am PT, 2:00pm ET, 6:00pm GMT. Harris will talk about her work that has helped parents all over the world gain control of their buttons and defuse them allowing them to respond calmly and effectively instead of react angrily and punitively.
The interview can be heard by Phone: 925-948-9530 with conference code 667172# Or on the web: GreatParentingShow.com/live. Or you can listen to a replay.
All parents get their buttons pushed and no one knows how to push better than their children. When buttons get pushed, parents react in ways they regret and know are not effective. They lose control and get into power struggles again and again, expecting their children to be the first ones to admit defeat and back down.
Listen in to learn what parents are actually reacting to (hint: it's not the child!) and what can be done to respond effectively, maintain connection, and gain cooperation from the child. Parents will learn how all best intentions of teaching better behavior get lost in "the gap" and misunderstood by the child causing parent-deafness that drives parents crazy!
On April 16th, "The Great Parenting Show" will sponsor Harris' first ever Teleseminar of her internationally popular "When Your Kids Push Your Buttons" parent workshop. The workshop will be offered in two Parts, 4 weeks each. Part 1 will run April 16th-May 7th on Tuesdays 10:00am PT, 1:00pm ET, 6:00pm GMT and will run for 90 minutes. To learn about what the program offers and to register, see GreatParentingShow.com/Bonnie.
You will learn:

What your buttons are and why they get pushed
It's your assumptions, not your child, that provoke your reactions
What your child's behavior is really telling you
How your agenda clashes with your child's agenda to play a part
How reframing your assumptions can change your relationship
How your expectations can set you and your child up for failure
Ways to readjust your expectations for success
About Connective Parenting:
Bonnie Harris, M.S.Ed., parent educator for 25 years, founded Connective Parenting in 2003 with the release of her first book, "When Your Kids Push Your Buttons". Connective Parenting is based on principles, found in her second book, "Confident Parents, Remarkable Kids: 8 Principles for Raising Kids You'll Love to Live With," that focus on the child's strengths rather than inadequacies while creating a balance between the child's needs and the parent's. Harris teaches parenting workshops, professional trainings and gives speaking engagements internationally. For more information, call 603-924-6639 or visit http://www.connectiveparenting.com.