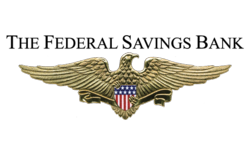 Mortgage rates are at decade lows across all states.
Chicago, IL (PRWEB) April 01, 2013
The Federal Savings Bank finds that the general rule of thumb for retirement is making sure that about 70 percent of pre-retirement income is reserved if the individual plans on keeping the same lifestyle after he or she is done working.
According to the Employee Benefit Research Institute, "for Americans over the age of 65, 35% of them rely almost entirely on Social Security payments alone for their source of income." This figure is astonishing as many Americans simply do not know that their homes value linked with an equity line of credit can help their financial needs for retirement. Housing values have increased and credit has opened up more to people who are earning more. These people are able to finance larger homes than they would have been able to before since mortgage rates are at decade lows across all states. The importance of locking in a rate for a home equity line of credit is very important right now." says Nick of the Federal Savings Bank. "Those looking to use a line of credit should not expect interest rates to remain low forever." This is true, as the Federal Reserve has already stated it expect to raise rates once unemployment declines to 6.5% (currently it's at 7.7% fro March).
Craig Copeland, an economist at Employee Benefit Research Institute in Washington, D.C., said it is becoming more common each year to see larger homes being purchased based on loosening credit due to increased incomes.
"You see a lot of people in their 50s buying bigger houses, new houses, as their incomes went up," he said. Bank are willing to give home equity lines of credit since they are confident the housing market will continue to recovery. Home sale data is at the highest it has been in nearly 3 years and unemployment continues to decline while incomes are rising. The only aspect of the housing market that is causing a drag is a shortage of inventory which is inadvertently helping to raise prices further re-confirming the confidence in banks that property values will continue to rise.
One way first-time home buyers can prepare for their futures is making sure to establish a home line of credit that will enable them to have cash available for investment purposes, which not only provides flexibility, but will allow them to pay at any time without having to face a penalty. If people aren't able to meet their monthly expenses, a line of credit on a home could be a good buffer. Since the interest rates are low, it will also mean that the home will eventually be worth more down the line. For more information and to see how much of a home afford one can afford visit TheFederalSavingsBank.com.