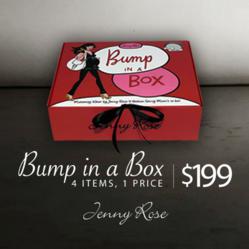 I believe in embracing the pregnant figure.
Dubai (PRWEB) April 03, 2013
Founded in 1998, Jenny Rose's fashion brand has been a pioneer for maternity wear in Dubai ever since it first launched and it's still considered the premier maternity boutique more than 22 years later.
Rose, a mom of three, knows maternity wear inside and out. She explains: "I believe in embracing the pregnant figure and the 'nine months of style.' Every woman deserves to feel really special when she is pregnant."
Maternity wear has come a long way in the past few decades. Once upon at time smock tops were the norm, with their over-exaggerated buttons, bows and oversized collars. Now, instead of trying to distract the eye from a mother's naturally growing mid-section, moms of all shapes, sizes, and backgrounds are showing off their bumps proudly. From A-list celebrities to moms-about-town, maternity designers are constantly bringing new and innovative fashions to expectant mom market.
Jenny Rose is one of these designers. Not content with the choice and quality of clothing she had to choose from, she set out with her already established fashion skill set to develop a unique and flattering range for pregnant women to keep them looking good and to be able to express themselves through pregnancies.
Jenny Rose's latest product is the aptly titled "Bump in a Box" collection. These adorable boxes come with four pieces of clothing, which comes right to the mom-to-be's doorstep. The box is delivered as a red box, decorated with animated figurines, and a black bow, making it a perfect gift option as well. Inside, there are long black fold-down pants, a short sleeve tie top, a long sleeve ruched top, and a long fold-down skirt.
Jenny Rose's inspiration comes from a love of accentuating and enhancing the female form during her pregnancy. By keeping lines simple and clean and including details such as ruching and wrapping, pregnant women leave Jenny Rose with a more confident swing to their step.