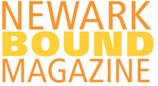 Newark, NJ (PRWEB) April 01, 2013
NewarkBound, a new travel destination magazine showcasing the many dining, cultural, and recreational assets of New Jersey's largest city, makes its debut this month.
The inaugural issue features basketball legend, entrepreneur and Newark booster, Shaquille O'Neal on its cover and invites residents, visitors and tourists to experience all that the city has to offer in sections that entice them to Look, Play, Eat and Stay in Newark and the surrounding area.
"With all the excitement about Newark in the national media, coupled with the development and investment underway, this is the perfect time to introduce a high quality publication that captures the vitality, economic strength and energetic resurgence of this major American city," says publisher Victor M. Nichols.
He said that NewarkBound, which will be published twice a year, explores the "world-class attractions, boundless dining options, unmatched bargain and upscale shopping, extraordinary cultural institutions and wide range of accommodations that stretch across Newark and the region beyond."
NewarkBound is a publication of DMC Publishing LLC, a sister agency of the award winning Florham Park marketing firm, Diversity Marketing and Communications. It is available free of charge in all of the Port Authority's three area airports: Newark Liberty International, LaGuardia, and Kennedy, in United Airlines' Club lounges, Northern New Jersey AAA, the Newark Marriott Hotels and other local hotels.
Media representatives may contact Victor Nichols at (862) 216-0579 or Pam Goldstein at 973-868-7023