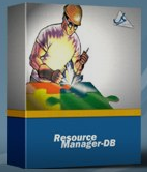 "Everyone is familiar with Excel, and that's a great place to start—helping to automate their manual production scheduling process" Albert Soo
South Lyon, MI (PRWEB) April 02, 2013
User Solutions, Inc., has announced the opening of an Asian sales and support office to better serve customers looking to improve their manufacturing and operational competitiveness. The new office will be managed by Manufacturing Entrepreneur and one of User Solutions' customers, Albert Soo Homberto of Homberto Enterprises.
According to Albert, "When we first started looking for a production scheduling system, we were overwhelmed by the complexity and the cost of other systems. It wasn't just the initial price of the systems. It was when we looked at the total cost ($50k+) of implementing a brand new, complex system and training my people to use it. This is beyond the reach of most Asian manufacturers. Then I found User Solutions which sold and supported a range of easy and affordable production scheduling solutions.
Albert continues, "Their solutions start out with a simple Excel Template for under $500, all the way up to robust Advanced Planning and Scheduling systems for less than $10K. However, the biggest savings was in implementation costs, as User Solutions' offerings are designed to easily adapt to how a customer does business rather than forcing the customer to adapt to the software. These are critical attributes in selling successful production scheduling solutions in the Asian market. In addition, most everyone is familiar with Excel, and that's a great place to start—helping to automate their manual production scheduling process.
Doing it the Customer's Way
Jim Convis, President of User Solutions, reports, "It was imperative for us to find a supplier with support staff, who had not only extensive experience as a manufacturer but also direct hands on exposure to our software as a user. Who better knows the software and how to apply it than an existing manufacturer in the Asian market? We are honored to find professionals, such as Albert, who are focused on what the customer wants to do, rather than forcing the customer to conform to a one-size fits all software."
Affordable and Compatible
A single user version of Workcenter Scheduler is $490. Resource Manager-DB is $5,000-$7,000. The multi-user version is twice the single user version price. Resource Manager-DB quickly and easily adapts to existing operations and is the first tool that can be utilized as a stand-alone system by small companies, as well as complimenting installed ERP systems at larger companies. Resource Manager-DB enables most any operation to immediately improve their planning, scheduling, and tracking capabilities to become more efficient and more competitive.
For more information, or for a free trial, contact US at US(at)UserSolutions(dot)com or call toll-free (800) 321-8737 or go to http://www.UserSolutions.com