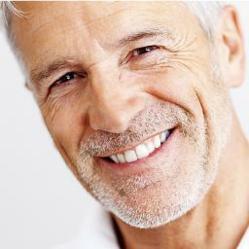 Most patients who undergo oral sedation have little to no memory of the dental visit.
Hamburg, NJ (PRWEB) April 01, 2013
Barry N. Eisenman, D.M.D. of Heritage Dental in Hamburg, NJ recently introduced sedation dentistry to help his patients have more comfortable, anxiety-free dental visits. With sedation dentistry, patients not only have a better dental experience, but dentists are able to perform multiple treatments in one office visit if needed due to the patient's relaxed nature when sedated.
Dr. Eisenman is a member of the Dental Organization for Conscious Sedation and has trained with some of the world's most well-respected sedation dental specialists. Patient reviews of Dr. Barry Eisenman's new sedation offering at Heritage Dental have been outstanding, with many reporting that dental sedation has changed their outlook of dental visits.
"My staff and I realize that many of our patients—as well as potential patients—have a lot of fear and anxiety about the dentist. Sometimes this anxiety is so intense that it prevents patients from visiting us for regular care," said Dr. Barry N. Eisenman. "We're happy to offer oral dental sedation now as a great alternative for those with dental anxiety as it helps them have a relaxing visit while receiving the dental care that is so vital to their overall health."
Patients who desire oral sedation for their dental visit are generally prescribed a sedative pill that they can pick up at their local pharmacy before their visit. Patients take the pill prior to their visit, eliminating the need for needles or tubes. With the oral sedative, patients are conscious during their procedure, but are simply in a relaxed state that makes them less aware of sounds, smells, or sensitivity. Most patients who undergo oral sedation have little to no memory of the dental visit.
"Oral sedation is especially helpful for me as a dentist because I'm able to perform more work on a patient's mouth during one visit without the worry of them experiencing fatigue or pain," said Dr. Eisenman. "Sometimes we can even complete work in one visit that would regularly take 6-8 visits to complete, saving our patents lots of time in the long run."
Along with their offering of oral sedation, Dr. Barry N. Eisenman and his staff at Heritage Dental Care in Hamburg, NJ provide a comprehensive array of dental treatments, including but not limited to cleanings, X-rays, fillings, crowns, veneers, porcelain crowns, permanent dentures, dental implants, teeth whitening and more. They have a focus on providing quality family dental care that is applicable to patients of all ages. As a practicing dentist in the Hamburg, NJ area for many years, Dr. Eisenman has become a renowned cosmetic dentist in the local area
To learn more about Dr. Barry Eisenman, the services offered at his practice, or to read reviews of the Barry N. Eisenman, D.M.D. staff, please visit http://www.Heritagedentistry.com and http://www.HamburgCosmeticDentist.com and http://www.youtube.com/watch?v=dWbfNOmoCZ4