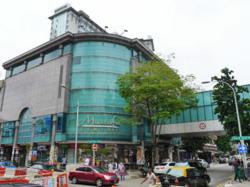 In terms of accommodation, they prefer familiarity - cheap hotels near Mustafa Singapore in Little India are the most popular - but use it as a base to seek out exciting new experiences.
Singapore (PRWEB) April 16, 2013
India is a major market for Singapore's tourism industry, forming one of its top five countries generating tourism for the island city. Industry leaders are pulling out the stops to make Singapore even more attractive this year, rolling out specialized marketing campaigns, flight promotions, Singapore hotel deals and travel experiences designed to appeal to Indian travelers.
In-bound tourism from India has seen remarkable growth over time. According to the Singapore Tourism Board, 2011 saw a 5% increase in the number of Indians touring Singapore, as compared to 2010, which in turn saw a jump of 14% from the year before. Figures for 2012 are not available yet but early statistics have already beaten 2011 numbers.
Recognizing the importance of the market, Singapore has been trying hard to lure more visitors from India, beginning with Singapore Tourism Board's Indian-centric campaign "The Holiday You Take Home with You", customized for the needs of Indian leisure travelers. Regional airlines like SilkAir and Tiger Airways have increased their flights between India and Singapore, as well as expanded their networks to new cities. Recently, Tiger Airways offered an India-only promotion of $50 flights (Rs 2700) from locations like Chennai, Bangalore and Hyderabad.
According to Danny Lee, founder of BudgetHotels.sg, Indian travelers have some very specific preferences that operators need to cater to. "Indian travelers enjoy traveling with their families, so they look for hotels that have family rooms and can accommodate groups. They are independent-minded tourists who do their own research and prefer to create their own itineraries so online booking is ideal for them. In terms of accommodation, they prefer familiarity - cheap hotels near Mustafa Singapore in Little India are the most popular - but use it as a base to seek out exciting new experiences."
It is unsurprising that Mustafa Center is a magnet for Indian tourists as the mega-emporium features the largest gold mart in Singapore, offering tax-free gold jewelry and investment-grade bullion. A strong interest in gold is a trait of the Indian tourist, who buys and wears gold jewelry for social status as well as investment. It also offers a travel agency and visa office for tourists looking to explore the region. Hotels near Mustafa Center that cater particularly to the Indian market include Hotel Grand Chancellor, Grand C Hotel and on the cheapest end of the scale, Arianna Hotel. Among the services they offer are in-room safes, business center and money changer.
While Indian tourists like staying in Little India, they are keen to experience all that Singapore offers. "Just because Indian tourists prefer budget accommodation in a familiar location doesn't mean they're not adventurous," explained Lee. "They are educated and have a global worldview. They enjoy experiences like trying local cuisines, visiting new attractions like Universals Studios Singapore, Gardens by the Bay and attending the Formula One race. Connectivity and accessibility is what they value."
That's exactly what Lee tries to provide with BudgetHotels.sg. Together with the Agoda and Booking.com powered hotel search services, he provides fair hotel reviews and a wealth of content offering free information about attractions, entertainment, dining and things to do in Singapore's popular tourist hotspots. It is, he notes, exactly what the independent-minded Indian traveler is looking for when he/she conducts travel research. For more information, visit http://www.budgethotels.sg.
About BudgetHotels.sg
Created specially to cater to budget travelers looking for cheap hotels in Singapore, BudgetHotels.sg is a hotels guide platform that is the first-of-its-kind in Singapore and Asia. A key trademark of the BudgetHotels.sg is its honesty: hotel descriptions include straightforward summaries of TripAdvisor guest reviews and hotel write ups don't shy away from mentioning weaknesses.