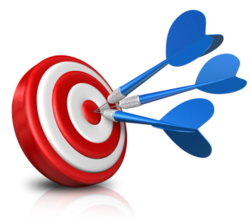 New Patients Are Waiting for You Out There
Clinton, IA (PRWEB) April 08, 2013
Internet marketing expert, Dr. Mike Hamilton, has announced the launch of a free dinner program for chiropractic marketing. This was one of the marketing programs helped Dr. Hamilton and his wife build a practice of 500 visits per week in a very short period of time.
When contacted, Dr. Hamilton explained, "The profession of chiropractic is headed for some very big changes. I talk to far too many doctors that are on the edge of going out of business because of diminishing insurance payments. Chiropractors have been able to practice for years without having to engage the public, but today they are being forced to market themselves. That's a scary thing for a professional that does not have much training in this area. "
Dr. Hamilton went on to say, "The dinner program that we are releasing is one of the most successful marketing tools that we used in our practice. I wanted to share the details of this program with my fellow chiropractors so that they could also benefit."
Finally, Dr. Hamilton said, "It very important for anyone that wants to start doing dinner programs to follow the details carefully. What looks simple on the outside had a lot of small details on the inside. If you fail to follow the process you can expect little to no results. On the other hand if you can commit yourself to the process you can expect a steady stream of new patients. "
If you are interested in learning more about the chiropractic dinner program please visit the free website at http://www.inception-chiropractic-marketing.com/chiropractic-dinner-talks.html. Every step of this detail process is explained in text and video.
Dr. Mike Hamilton is also the co-owner of Inception Chiropractic Websites. He and his wife work each and every day to help doctors of chiropractic reach their online marketing goals. You can learn more about online marketing at http://www.Inception-Chiropractic-Websites.com.