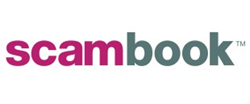 Los Angles, CA (PRWEB) April 01, 2013
Scambook, the Internet's leading complaint resolution platform, wants to warn consumers about identity theft and IRS phishing scams during tax season 2013. Identity theft rises during tax season because so much information changes hands and consumers are advised to take extra security steps to lower their risk.
IRS phishing scams rise dramatically during this time. Since 2011, Scambook has received approximately 200 complaints related to IRS phishing. Meanwhile, the effects of identity theft are high, but harder to track due to their longevity. Here are ten tips that can help people file their taxes safely to avoid identity theft this tax season.
1. Know Who's Helping: Work with someone familiar and, more importantly, trustworthy. If consumers are thinking of hiring a new accountant or commercial tax preparer, proper research must be conducted online. Be sure to read all reviews carefully and check for business complaints on Scambook.com.
2. File Taxes ASAP: Filing sooner rather than later gives identity thieves less time to file tax returns using stolen Social Security numbers (SSN).
3. Mail Taxes Personally: Don't put taxes in others' hands. Mail the information directly at the post office to cut out the middleman.
4. Use Secure WiFi to E-File: If filing through TurboTax or another online program, be sure to send personal information through a secure password protected wireless Internet connection. No free public WiFi should be used.
5. Save to CD or Flash Drive, Then Delete Computer Files: If E-filing, make sure to use a strong password to protect the data file. Save the file to a CD or flash drive and then delete the personal return information from the hard drive. Store the CD or flash drive in a safe place, such as a lock box or safe. This way, if the computer is hacked or stolen, the culprits won't have any information from the taxes. Ask an accountant what measures they take to protect personal information on their end.
6. Watch Out for IRS Email Scams: A huge red flag is an "IRS email" because the IRS does not contact the public electronically to request personal or financial information. Proper notification for personal information will only be sent through regular mail. Any email "from the IRS" asking for a consumers' information is most likely a phishing scam, so make sure to avoid this.
7. Report IRS Phishing Emails and Fraud Sites: If a website claims to be the IRS but doesn't begin with http://www.irs.gov, be very careful because it might be fake. There are a few exceptions, like apps.irs.gov, but in general, all pages on the real IRS website begin with http://www.irs.gov. If a suspicious website claims to be the IRS or you receive a fake IRS email, report it by emailing phishing(at)irs(dot)gov.
8. Shred Hard Documents Once Unnecessary: Use a cross-cut paper shredder for old tax documents when they are no longer needed. Cross-cutters are more secure than regular strip-cut shredders. Don't discard old documents without shredding. Identity thieves often go dumpster diving for personal information right after tax season ends.
9. Check Mail ASAP. If expecting a refund or other information after taxes are filed, make sure to check the mail every day. Don't leave it sitting in the mailbox. Have a friend pick up the mail or arrange for it to be held at the post office if a trip out of town is scheduled.
10. If Suspected a Victim of Identity Theft, Take Action Right Away. If believed to be a victim of identity theft where someone else has used your SSN to file a tax return, get IRS Form 14039 and send it in immediately. An Initial Fraud Alert with one of the big three credit reporting agencies (Experian, Equifax or TransUnion) should also be filed and an Identity Theft Report on http://www.ftc.gov created.
About Scambook
Scambook is an online complaint resolution platform dedicated to obtaining justice for victims of fraud with unprecedented speed and accuracy. By building communities and providing resources on the latest scams, Scambook arms consumers with the up-to-date information they need to stay on top of emerging schemes. Since its inception, Scambook has resolved over $10 million in reported consumer damages. For more information, visit scambook.com.