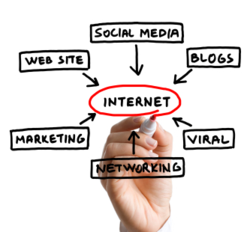 Take Your Chiropractic Website to the Next Level
Clinton, IA (PRWEB) April 04, 2013
Internet marketing expert, Dr. Mike Hamilton, has recently announced the launch of conversion optimized chiropractic websites. According to Dr. Hamilton the new conversion optimized websites are designed to go beyond patient education. They are designed with the purpose of encouraging potential new patients to take action when they visit the website.
When contacted at his office, Dr. Hamilton commented, "The majority of chiropractic websites today are designed to educate patients and very little attention is given to generating new patients. At Inception Chiropractic Websites we are focused on generating new patients first and educating second. We believe that patient education is something that needs to happen in the office, and we are focused on getting new patients to that point."
Dr. Hamilton went on to say, "After practicing for a number of years, and having a very large patient education practice, I learned that patients were really not interested in learning about chiropractic on a website. As much as I tried to make that happen it was a losing battle, and when I started my business in this area I knew we had to have a different approach."
Finally, Dr. Hamilton said, "What we are seeing today with our clients is that this new model of chiropractic website is working far better than the old patient education model. As we learn from our research each month we continue to make adjustments to our sites and the results our clients see continue to improve."
To learn more about the conversion optimized chiropractic websites offered at Inception Chiropractic Websites visit Dr. Hamilton's website at: http://www.inception-chiropractic-websites.com. The website is a great place to learn more about every aspect of internet marketing.
Dr. Mike Hamilton is the co-owner of Inception Chiropractic Websites. He and his wife work each and every day to help doctors of chiropractic reach their online marketing goals. Dr. Hamilton also offers a free chiropractic marketing website filled with great marketing advice at: http://www.inception-chiropractic-marketing.com