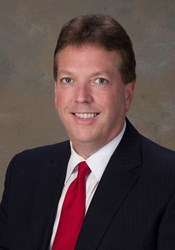 You might be surprised that someone is willing to donate $5,000 to go parasailing with you, or to be your 'CEO or a Day.'
Tampa, FL (PRWEB) April 01, 2013
Crowdfunding Expert Kendall Almerico, the CEO of ClickStartMe.com, released five tips to help make crowdfunding project rewards that are effective. With rewards-based crowdfunding, Almerico says that people need to be smart, and creative, about what they give away in exchange for crowdfunding donations.
"Successful crowdfunders put a lot of thought into their rewards," the crowdfunding guru says. "They realize that the rewards are the heart and soul of a non-equity crowdfunding project. Great rewards are what get people to pull the trigger and donate."
Almerico gives these rewards suggestions to crowdfunders:
1. Offer low-end, personalized rewards that cost nothing but your time. "A reward that makes a personal connection shows donors that you're real and shows genuine appreciation for the support," Almerico says. For smaller donations, Almerico suggests a "thank you" shout-out via social media. "It's quick and easy, but also gives the donor public recognition and is a great way to promote further awareness about the project." Almerico notes. For contributions that are a bit larger, Almerico suggests enticing potential donors by rewarding them with more personalized such as a chat or phone. And for the larger donors, Almerico says to be just as generous in return. "Reward them with a personalized experience with you, permanent recognition on your completed project or even an invitation to a post-project party that's just for your top contributors."
2. Be sure the rewards "make cents." The goal of a crowdfunding project is to raise funds, structure rewards so they match the dollar amount contributed and don't put the campaign in the red. "While this seems obvious," Almerico notes, "People offer rewards all the time that costs more than the donation!"
3. Don't forget shipping and delivery costs. It's the project owner's responsibility to ensure that donors receive their rewards, whether it's while the project is ongoing or when it ends. When deciding what reward goes with each donation amount, be sure to add in the cost of delivery on tangible goods. "Don't forget the costs of shipping," Almerico warns. "And be aware of the extra costs of shipping overseas, and to Alaska and Hawaii."
4. Be award of the average donation, and create opportunities in that market. The most common crowdfunding donation is $25, but the average donation amount is $75, so put considerable thought into what can be offered at these levels. "It is imperative that there are rewards available at both of these levels," Almerico says, "In addition to low-end and high-end rewards."
5. Be sure you have some big-ticket, high-end rewards. Almerico encourages crowdfunders to reward high dollar contributions by creating high-end rewards. Larger individual donations allow funding goals to be reached more quickly, and unique rewards that clearly demonstrate appreciation for generosity are great for creating buzz. "Come up with some great experience that involve you or your business," Almerico suggests. "You might be surprised that someone is willing to donate $5,000 to go parasailing with you, or to be your 'CEO for a Day.'"
Crowdfunding expert Kendall Almerico is the CEO of ClickStartMe.com, the exciting new crowdfunding site that "puts the fun in crowdfunding" and is also a JOBS Act expert. Almerico is available for interviews.